Businesses today are under increasing pressure to ensure that their entire supply chain is managed in a socially and environmentally sustainable manner. Evidently, this pressure is driven by a number of factors. Some of these include increasing legislation on supply chain sustainability, steadily increasing pressure to report environmental, social, and governance performance (ESG), and increasing awareness of the environmental and social impact of business operations from customers, investors, stakeholders, and regulatory bodies.
The recently enacted German Supply Chain Act, for example, requires all large companies operating in Germany to conduct social and environmental due diligence on all of their suppliers. Failure to do so could lead to fines of up to 2% of revenue and up to €8 million.
Perhaps you're looking to prepare your supply chain for future pressure, or you're in the midst of this pressure, but where to start? This article will guide you through 6-steps that will put you on the path to supply chain sustainability management success.
1. Identify Your Suppliers
Do you know your entire supplier network? In many cases, businesses can identify their direct suppliers but are unaware of their indirect suppliers. Today's regulatory and ESG pressures require that global businesses with extended supply chains identify and assess the social and environmental impacts of all – tier 1, tier 2, and tier 3 – suppliers globally. Clear supply chain visibility is crucial for supplier sustainability due diligence and managing the social and environmental impacts in global supply chains. Not only should you know who is included in your supplier network, but knowing where suppliers are located and assessing the social and environmental impact of their operations, products or services is now essential.
Why does having clear knowledge of your suppliers elevate supply chain sustainability management? Here are four reasons:
Improved Risk Assessments
With a comprehensive list of suppliers, brands can now conduct their own risk assessments or establish a program of supplier self-assessments. This data can then be used to identify which of their suppliers have the most significant ESG impact. Having this completed, you can then prioritize your mitigation efforts.
Better Implementation of Due Diligence
By identifying all suppliers, companies can implement ongoing performance improvement initiatives to monitor and improve supplier performance with their policies and standards on human rights, social, and environmental issues.
Communication and Engagement
Having identified all suppliers in a global and extended supply chain enables companies to communicate to them about their sustainability expectations and engage with them on social and environmental performance improvement initiatives.
Monitoring, Measuring, and Reporting
By identifying all suppliers, companies can monitor, measure, and report ongoing progress in improving supplier compliance and performance over time.
2. Define Supplier Human Rights, Social, and Environmental Performance Requirements
It is important for businesses to define and communicate their human rights, social, and environmental performance requirements to their suppliers. When setting these requirements, they should be based on legislation, standards, and a company's internal values and policies. Examples of requirement-defining legislation and standards include the United Nations' Guiding Principles on Business and Human Rights, the International Labour Organization's (ILO) Declaration on Fundamental Principles and Rights at Work, Organisation for Economic Co-operation and Development (OECD), the EC Directive on Corporate Sustainability, and the German Supply Chain Act (GSCA).
Communication of your performance requirements can be done through a sustainability policy or code of conduct that outlines specific social responsibility and sustainability expectations and requirements. Dedicate resources such as training to help your suppliers understand and meet your expectations. Regular communication of results and continuous monitoring of supplier performance also support a more sustainable supply chain.
3. Assess the Impact on Your Supply Chain
Businesses need to assess the human rights, social, and environmental impacts of their suppliers and include identifying potential risks and areas of concern. Examples of actions by a business that has a high risk on your supply chain could be:
Unsafe working conditions,
Child labor,
The use and disposal of conflict minerals,
Deforestation,
Greenhouse gas emissions,
Raw material collection, and,
Modern slavery.
Typically, companies most affected by legislative and ESG pressures will – by nature – be large, global brands with multinational, multilingual, and extended supply chains with hundreds, if not thousands, of suppliers. Obviously, the task of individually assessing the social and environmental impacts of every supplier globally – while necessary – is a Herculean task beyond the present capability of even the largest of global companies. In such cases, global brands need scalable, multilingual, and easy-to-use tools that allow their suppliers to conduct initial sustainability self-assessments including supporting information (photos, policies, procedures, etc.) to substantiate their results.
Doing so means that companies with global supply chains quickly, easily, and efficiently conduct sustainability due diligence throughout their supply chain and quickly create a complete picture of the compliance landscape of their suppliers and entire supply chain.
See more on solutions for global supply chain self-assessments.
4. Review, Benchmark, and Prioritize
Once initial supplier assessments have been completed, businesses can review, set benchmarks, and prioritize improvement initiatives for their suppliers. Reviewing involves evaluating the performance of suppliers against established standards and requirements. Benchmarking is comparing the performance of suppliers to industry standards and best practices. Prioritizing relates to identifying the most important areas for improvement and focusing efforts on those areas first.
To review the performance of suppliers, businesses can conduct on-site audits, review supplier performance metrics, and track key performance indicators (KPIs) such as on-time delivery, quality, and compliance. Benchmarking can be done through benchmarking studies, industry surveys, and competitor analysis. Prioritizing can be done by identifying critical suppliers, assessing the risks associated with them, and allocating resources accordingly.
5. Manage Impacts and Non-Conformances
Undoubtedly, businesses need to manage supplier human rights, social and environmental impacts, and non-conformances by taking action. This can include working with suppliers to develop and implement corrective action plans, terminating contracts with non-compliant suppliers, and implementing monitoring and reporting systems.
The key here is being timely, and making effective decisions based on impacts and non-conformances. With huge risks, being idle at this stage and delaying is what leads to profit losses, fines, and a negative reputation.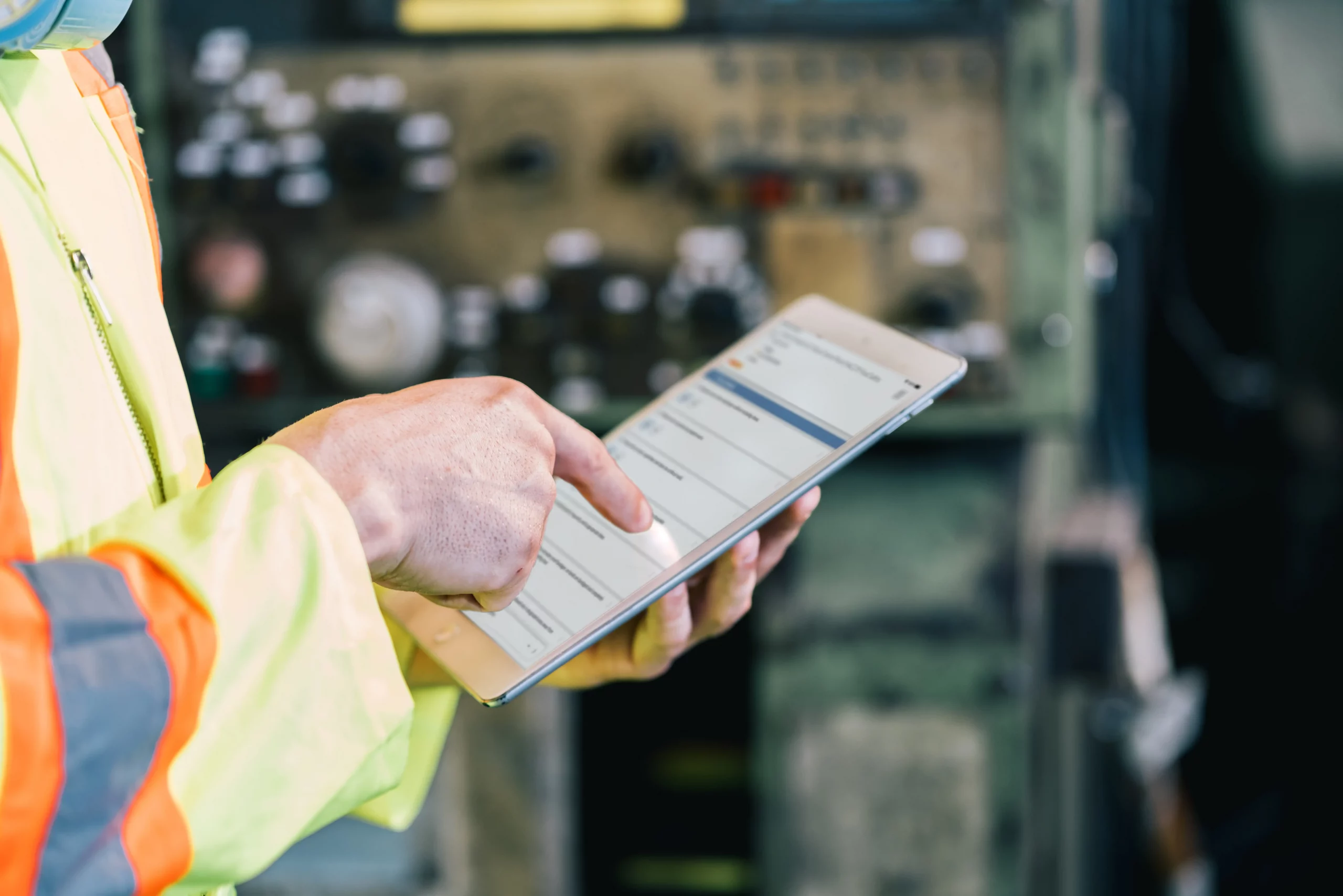 30+ Audit and inspection checklists free for download.
6. Re-assess and Evaluate
Businesses need to continually re-assess their supplier's human rights risks and their social and environmental impacts on a regular basis. It's crucial to set up regular inspections or internal audits of your suppliers. Doing so verifies they're meeting established standards and requirements and identifies any new risks or areas of concern.
This can be organized by requesting your suppliers to internally audit or perhaps by performing the inspections or audits yourself. To successfully re-assess and evaluate, you'll need to make sure you're always up-to-date with your supplier network. Doing so means you'll need to have a solution that can easily track, schedule, and deploy corrective actions. Certainty Software's Supplier Social and Environmental Due Diligence Checklist is an excellent starting point for taking meaningful action toward better data collection and your supply chain sustainability management.
You may also be interested in: