If you ask most North American EHS, Quality, or Supply Chain Directors if their companies have significant social or environmental impacts, you would probably get a similar response from most.
Well, no we're not in a high-risk sector …
All our production is in the US so for us that is not really an issue …
We sell to companies, it's our customers who sell to end consumers, not us …
However, suppose your company operates in or sells to companies that operate in Germany (and soon the entire European Union). As is the case, your company's social and environmental performance are about to become a critical issue, very soon – and here's why. In July 2021, the German parliament passed and published the Act on Corporate Due Diligence in Supply Chains. This law comes into effect on January 1st, 2023, and has been enacted to safeguard human rights and the environment globally by ensuring that German companies – and their direct and indirect suppliers – meet the human rights and environmental standards as defined by the United Nations (UN) Guiding Principles on Business and Human Rights and the OECD Guidelines for Multinational Enterprises.
This law applies to companies based in Germany with more than 1,000 employees (3,000 in 2023) and states that they must take 'appropriate measures' to ensure that there are social and environmental safeguards in their operations and in their supply chains – globally.
Whereas previous social and environmental regulations were aimed at improving performance within a jurisdiction (i.e. Germany), this law will impose that same due diligence of corporate social and environmental performance on companies that supply (directly and indirectly) to German companies regardless of where they operate in the world.
Who will this German Supply Chain Act affect?
It is expected that the German Supply Chain Act (GSCA), will affect more than 2,800 German companies (by 2024) and all of their suppliers globally.
To put this in perspective, and looking just at the US and Canada, this Act could directly impact thousands of US and Canadian companies who presently export over USD $100 billion (2021) of goods and services to German companies.
What is required to be compliant?
Companies bound by the Act will be required to put due diligence practices in place. In doing so, this will ensure that they are safeguarding human rights and the environment throughout their supply chains. This must include:
A systematic approach to regularly assessing, reporting, and managing social and environmental risks;
Defined responsibility for corporate compliance;
Have social and environmental policies and due diligence procedures in place;
Implement corrective and preventive measures in their operations and those of their direct suppliers (and indirect suppliers where they have substantial knowledge of human rights violations or environmental destruction);
Publish – on their website – an annual performance report including due diligence policies and procedures, risks identified, and corrective and preventative measures taken.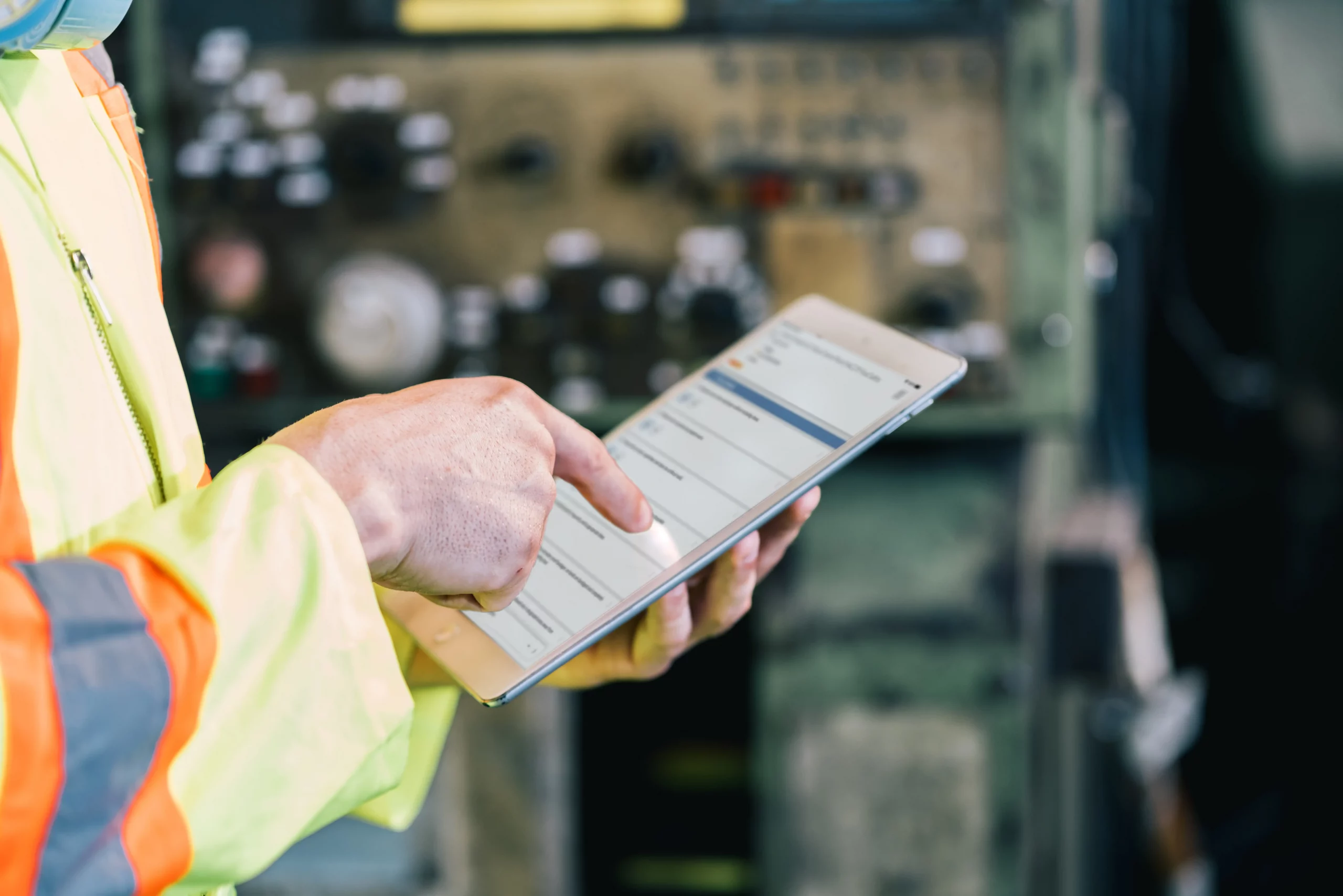 30+ Audit and inspection checklists free for download.
What risks are covered by the German Supply Chain Act?
The Act is aimed at preventing the environmental contraventions of:
The Act also requires the prevention of human rights violations as outlined in the United Nations (UN) Guiding Principles on Business and Human Rights and the OECD Guidelines for Multinational Enterprises which cover:
Child labor
Forced labor
Slavery
Occupational health & safety
Freedom of Association
Unequal treatment/discrimination
Adequate Living Wage
Environmental Damage & Excessive Water Consumption
Unlawful Eviction and Taking of Land, Forest, Water
Inappropriate Use of Security Forces
What are the penalties for non-compliance?
Under the authority of the German Federal Office for Economic Affairs and Export Control, companies that are not compliant will be fined up to 2% of their average annual turnover up to 8 million euros. Companies in violation of the Act will also face exclusion from public tenders for up to 3 years. Additionally, they face the risk of civil liability proceedings that can be brought upon non-compliant companies by German trade unions and non-governmental organizations (NGOs) on behalf of 'victims of violations'.
Steps to ensure compliance throughout your supply chain:
Clearly, the GSCA will have an enormous impact on thousands of German companies and tens of thousands of companies that supply to them. However, there are steps that your company can take to ensure you are compliant and remain compliant with the Act.
For companies bound by the GSCA operating in Germany, the steps to ensure compliance are:
Define corporate responsibility for social and environmental policies;
Define your social and environmental supplier assessment checklist;
Map your direct and indirect suppliers and supply chain – know who supplies to you;
Schedule first, second- or third-party social and environmental assessments for your suppliers;
Review and verify completion and accuracy of supplier assessments;
Review and/or create supplier corrective actions for violations and non-compliance;
Report social and environmental performance across your supply chain; and,
Prioritize supplier performance improvements with trends, analytics, and scorecard dashboard reports.
For companies who supply to German companies, OEMs, and Brands, the steps to ensure compliance are:
Define your social and environmental assessment checklist;
Self-assess your social and environmental performance;
Be ready to report to and support your customers' social and environmental due diligence efforts
Put policies, procedures, and improvement initiatives in place to continually improve social and environmental performance.
Spoiler Alert – This is just the tip of the social and ethical regulatory iceberg!
In our next blog on the subject, we look at the 2022 Draft EU Directive on Corporate Sustainability Due Diligence. Similar to the German Supply Chain Act, this European directive aims to foster 'sustainable and responsible corporate behavior throughout global value chains'. Above all, this will impact companies that operate in the European Union and extends their social and environmental due diligence responsibility to their supply chains globally!