As a safety manager, you understand the importance of maintaining a safe work environment for your employees and team members. Regular safety meetings play a crucial role in maintaining a safe work environment, reducing the risk of workplace accidents and injuries, and building a strong workplace safety culture. But are you covering the most crucial safety topics at your safety meetings?
What is a Safety Meeting?
A safety meeting is a regularly scheduled gathering of employees and safety managers to discuss workplace safety topics and concerns. Safety meetings are an opportunity for safety managers or supervisors to educate employees on safety procedures, update them on changes in regulations and procedures, provide training on the latest safety techniques and technologies, and hear their feedback and suggestions. They are typically held once a week or once a month, depending on the size and nature of the organization.
It's important to note that safety meetings are not the same as toolbox talks. While toolbox talks are short, informal safety discussions that take place at the job site and focus on a specific safety topic, safety meetings are more formal and typically cover a broader range of safety topics.
Essential Workplace Safety Meeting Topics to Cover at Your Next Safety Meeting
Here are 10 important workplace safety meeting topics you should consider including for your next safety meeting:
1. Mental Health
An important aspect of overall health and well-being, employee mental health is crucial to address in the workplace. Discussions on managing stress and avoiding burnout can help employees maintain their mental health and improve their productivity. In fact, studies have shown that depression can reduce cognitive performance about 35% of the time. If your workplace offers a mental health program or other forms of support, be sure to remind employees of the resources available.
2. Fire Safety
In your workplace safety meetings, you can discuss fire extinguisher locations and proper use, and evacuation procedures. Discussing these topics can help prevent fires and minimize damage in the event of an emergency.
3. First Aid
Providing training on first aid can be lifesaving in emergency situations. This meeting can be an opportunity to review the procedures and discuss the availability of first-aid kits and defibrillators.
4. Personal Protective Equipment (PPE)
PPE is a crucial aspect of workplace safety and protects employees from hazards in the workplace. This meeting can be an opportunity to discuss the proper use and maintenance of PPE and the importance of wearing it at all times.
5. Reporting of Hazards and Incidents:
The Occupational Safety and Health Administration (OSHA) requires employers to report any workplace incidents. During this meeting, you can discuss the procedures for reporting hazards and incidents and the importance of reporting them to ensure the safety of all employees.
6. Cybersecurity
In today's digital age, cybersecurity is a crucial aspect of workplace safety. In 2022 alone, 1,802 US businesses experienced data compromises affecting over 420 million individuals. This meeting can be an opportunity to discuss ways to protect sensitive information and prevent data breaches.
7. Proper Use of Equipment
Misusing equipment can lead to serious accidents and injuries. In this meeting, you can discuss the proper use of equipment, including electrical safety and ladder safety.
8. Lockout and Tagout
Both lockout and tagout procedures are essential for controlling hazardous energy sources. During this meeting, you can discuss the importance of following these procedures to prevent accidents and injuries.
9. Ergonomics
Proper ergonomics can help prevent musculoskeletal disorders and other injuries. In this meeting, you can discuss ways to improve ergonomics in the workplace, such as proper lifting techniques and the use of ergonomic equipment.
10. Slips, Trips, and Falls
Slips, trips, and falls are some of the most common causes of workplace injuries – with the U.S. Department of Labor reporting 211,640 reported slips, trips, and fall incidents in 2020. In this meeting, you can discuss ways to prevent these accidents, such as proper housekeeping and fall protection measures.
Tips for Improving Your Next Safety Meeting
In addition to offering some ideas for safety meeting topics, We wanted to put together for you a list of five ways that will help your next safety meeting be a greater success and bolster a strong safety culture.
1. Make your discussions evidence-based
It is crucial to have evidence to back up the discussions held during safety meetings. This can be achieved by referring to reliable sources such as checklists, like Certainty's Facility Safety Inspection Checklist or Lifting and Lowering Ergonomic Assessment Checklist, which can provide evidence-based information to support the discussions.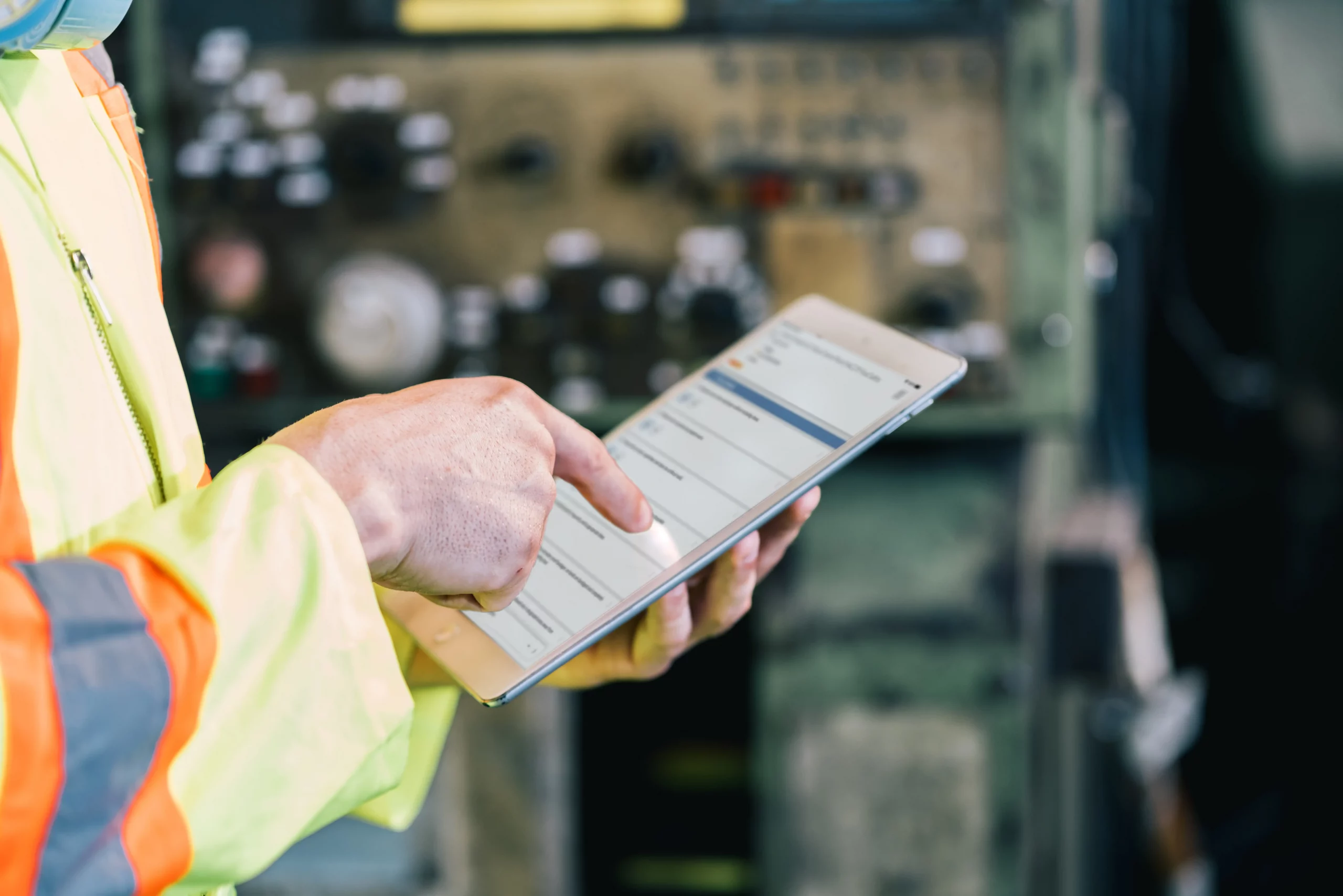 30+ Audit and inspection checklists free for download.
2. Build engagement with your team
In order to make safety meetings effective, it is essential to engage your team in the discussions. Encourage them to participate and share their thoughts and experiences. You can do this by asking for feedback and suggestions for improvements, conducting interactive activities such as quizzes, and recognizing their contributions.OSHA's Workplace Safety and Health Quiz is an easy and effective way of developing your own safety meeting quizzes for your next workplace safety meeting.
3. Diversify your topics
To keep the discussions interesting and engaging, it is important to vary the topics covered during safety meetings. Focus on the most critical issues and include new and relevant topics such as mental health, cyber security, workplace violence, safeguarding, and worksite communication.
4. Implement visual aids
Visual aids such as slides, videos, or posters can help to make the discussions more engaging and memorable. They can also help to demonstrate the importance of certain safety practices and procedures. To help you build visual aids, here's a safety training example presentation from the Institute of Occupational Health and Safety (IOSH).
5. Always follow up
After each safety meeting, it is important to follow up on the discussions and actions taken. This can be done by sending out meeting minutes, keeping track of any new hazards or incidents that arise, and regularly reviewing the effectiveness of the safety measures and procedures.
Come check out how Certainty Software makes your safety inspections easily manageable.