Global supply chain management has grown exceedingly difficult within the last decade and has been amplified by the effects of the Pandemic. The Institute for Supply Management reports that the manufacturing industry's Backlog of Orders Index hit a record high of 71% in May 2021. This is largely due to increased lead times and product shortages. Not only that, but the costs to resolve these backorders reached highs of $15 to $20 USD per backorder fulfillment. There are tools, such as the Supply Chain Vulnerability Assessment, that help to prevent your supply chain from experiencing these situations.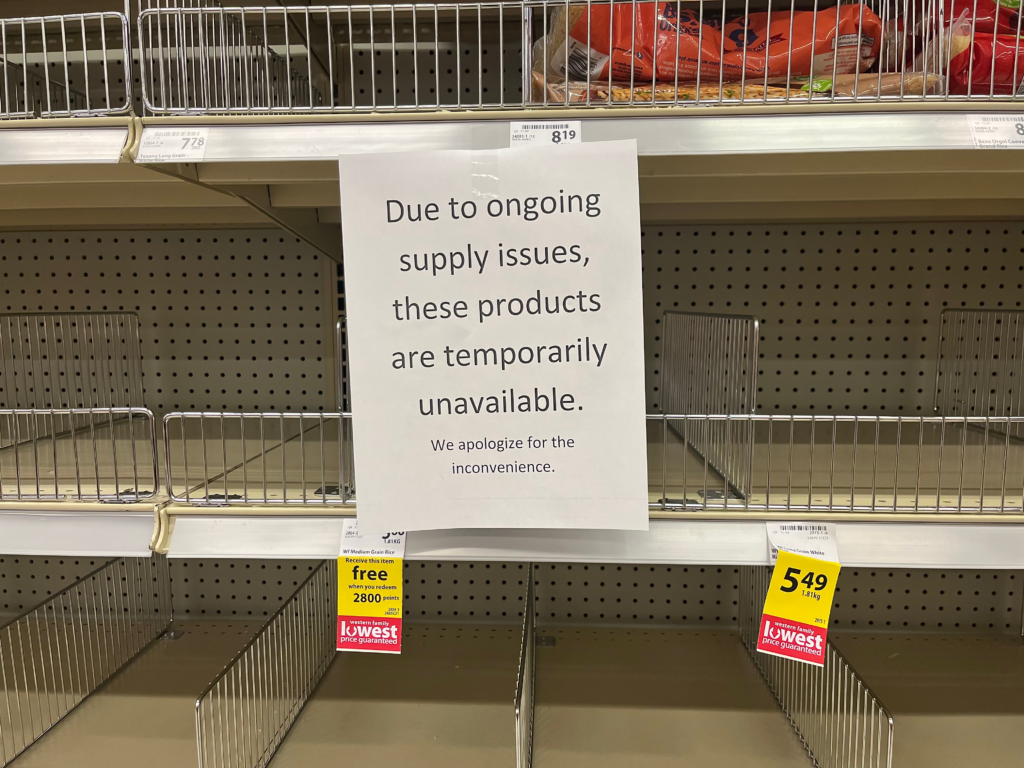 What's Supply Chain Vulnerability?
Businesses experience vulnerability in their supply chain when exposed to the blind risks of both internal and external supply chain disruptions. The more responsive the critical components of a business's supply chain are to risks, the more vulnerable the business is. Ultimately, your business's ability to meet your end customer's demands suffers the most when supply chain vulnerability is prevalent.
Examples of Supply Chain Vulnerabilities
There are numerous types of internal and external events that make supply chains vulnerable to disruptions. Natural disasters, fuel prices, political crises, cyber-attacks, workplace safety incidences, supplier product problems, failed technology, and unexpected quality issues are a few examples of supply chain vulnerabilities.
What are the Driving Factors?
Supply Chain Structure
Supply chains with more options, businesses, and supplier dependencies can make coordination more difficult and lead to more mistakes.
Frequent inspections of your supply chain are a useful supply chain vulnerability mitigation strategy. Doing so can produce unforeseen improvements to your supply chain design and is a preventative action to reduce your supply chain vulnerability.
Many businesses struggle to begin their supply chain inspections and internal audits due to cost and time requirements. However, online supplier checklist solutions such as the ESG Checklist are available. These online checklists help you collect supplier data using mobile devices and generate reports in real-time so you can make decisions quickly and effectively.
Organizational Complexity
As businesses create more complex products and processes, supply chain risk management becomes more important. Your management's decision-making must continuously adapt the company's supply chain structure as internal development becomes more complex.
Information Management
Complex supply chains involve many levels of information sharing between providers and end-users. Communication between a starting point in a supply chain and its intended endpoint can become skewed as messages are filtered through the many tiers of a supply chain system.
What's the Purpose of a Supply Chain Vulnerability Assessment?
A Supply Chain Vulnerability Assessment is a specific risk assessment tool to find potential weaknesses that can eventually impact your company's supply chain. Through performing a Supply Chain Vulnerability Assessment, a business's supply chain resilience is increased through risk mitigation strategies that the assessment helps uncover.
4 Steps to Perform a Supply Chain Vulnerability Assessment for Manufacturing Industry
Document Current System
It's important to collect the data and define your current supply chain structure and outsourcing processes. Doing so will give your team the essential comparable data when performing your vulnerability assessment. Other items you may want to include to help define your current supply chain system include goals, objectives, criteria, logistics management documents, and any other relevant information.
Identify Hazards
Your assessment team will want to investigate your supply chain's most important risks. This may include risks with the largest financial impact. After identifying the risks, you'll want to try quantifying the risk impact.
Because actually quantifying the risk impact can be difficult, consider building your Supply Chain Vulnerability Assessment team with a staff of high supply chain knowledge and experience. This way your best assumptions on consequences and occurrence timeframe can be made.
Mitigation Measures
After identifying potential risks to your supply chain and ranking them by importance, you'll need to develop strategies to mitigate or reduce their impact. We recommend including a cost-benefit analysis at this stage of your vulnerability analysis.
Develop Strategies/Recommendations
After collecting information and developing mitigation concepts, you'll need to choose which mitigation measures are most important and effective, based on a cost-benefit analysis.
You may also be interested in:
Seeing is Succeeding: Why Supply Chain Visibility Matters
Supplier Selection: Finding the Right Fit