The right supplier network is essential for companies to effectively navigate the constant changes in global supply chains and prepare for future pressures. But creating a robust supplier framework is often easier said than done. While recent research found that companies now prioritize increased efficiency and visibility across their supply chains, what does this look like in practice? What steps can your business take in the supplier selection process to reduce the risk of supply failures at critical moments or unexpected delays when you need products ASAP?
By spending the time and effort to find best-fit suppliers up-front, it's possible for companies to boost efficiency and increase visibility across global supply chains. Here's how.
What is Supplier Selection?
Supplier selection is the process of choosing a supplier to provide specific products or components for your business. The goal of supplier selection goes beyond physical products. However, to encompass the broader business-to-business relationship you'll want to partner with suppliers that share similar business values and approaches. This helps create a mutually-beneficial arrangement for both parties.
By taking the time to fully evaluate current supplier performance, supply history, and plans for future operations, businesses can set the stage for long-term relationships that drive ongoing ROI. The reverse also applies. While quick decisions around suppliers may get supply lines up and running more rapidly, this approach also puts your organization at risk of sudden disruptions if unvetted suppliers can't meet their obligations.
Worth noting? The terms "supplier" and "vendor" are often used interchangeably. While some industries have a preference for one or the other, they're functionally the same when it comes to selecting your best fit.
What are the Four Stages of Supplier Selection?
Given the complexity of the end-to-end supplier selection process, it helps to break the process down into four manageable stages.
Stage 1: Identify your needs
The first stage in vendor selection focuses on identifying business product and procurement needs. These might include the speed of delivery, availability of multiple products or components, and the ability of the supplier to meet compliance requirements. These are similarly described by ISO 9001 or FSSC 22000.
Stage 2: Create a supplier shortlist
Next is creating a list of potential suppliers that meet your business needs. General online searches can help find some prospective providers, but you can also ask existing suppliers. A question to ask could be if they work with any other businesses that meet your criteria for a new supplier. Otherwise, you can check industry-specific publications for reports on new or emerging supply companies.
Stage 3: Pinpoint your selection criteria
Stage 3 focuses on creating a list of important criteria that align with your business needs. These criteria make it possible to evaluate multiple providers using the same evaluation process. Then you can rank them according to how closely they align with your expectations. This provides a scorecard you can refer to as you meet with new suppliers to see how they stack up.
Stage 4: Meet suppliers and draft agreements
Equipped with needs, lists, and criteria, you can schedule meetings with prospective suppliers, evaluate, and then compare each supplier to find your best fit. Once you've found a likely candidate, reach out to start the process of drafting supply agreements. The agreements should include specific supplier responsibilities, potential remedies if product quality expectations or delivery times aren't met, and details about eventual end dates and possible renewal options.
Understanding Supplier Selection Criteria
Of all the stages listed above, setting supplier evaluation criteria is arguably the most important — and the most challenging. Armed with specific criteria around your supply chain needs, your company is better equipped to find a supply chain partner capable of both meeting immediate needs and delivering on expectations over time. Some of the most common selection criteria for potential suppliers include:
Quality
How do the quality and sustainability of products or components compare to those of supplier competitors? Are there any concerns with how components are produced or their long-term reliability? Does the supplier offer any type of guarantee or compensation if products don't live up to expectations?
Compliance
Are suitable suppliers in alignment with current compliance expectations around worker safety, production methodologies, and public health orders? Do they have documentation to demonstrate this compliance?
Customer service
How responsive is the supplier to customer concerns? This can often be evaluated by seeing how long it takes the supplier to respond after emails are sent or telephone calls are made. If you have to spend time chasing the supplier for answers, they may not be a great fit.
Reliability
Reliability is paramount for suppliers to succeed in a post-pandemic world. With supply chain operations still uncertain, it's worth looking for a partner that has robust backup plans in place to address unexpected disruptions and prioritizes clear communication if issues occur.
Agility
Your business needs may change over time, and your supplier should be prepared to change as well. In practice, this requires both processes agility that allows suppliers to meet increased demand or adjust delivery processes but also speaks to the need for operations that allow supply partners to adapt lead times if they face issues with raw material or component shortages.
Overall cost
Overall costs include not only the price of products and the cost of shipping but also potential spending on replacing problem components if you opt for the lowest-price supplier. Doing the math for total costs up-front can help drive significant savings over time.
Improving the Supplier Selection Process
The more information you have about prospective suppliers and their supply management processes, the better. The challenge? With so many moving parts, it's often difficult to pinpoint exactly what data is needed for supply chain optimization and what information is extraneous to your decision.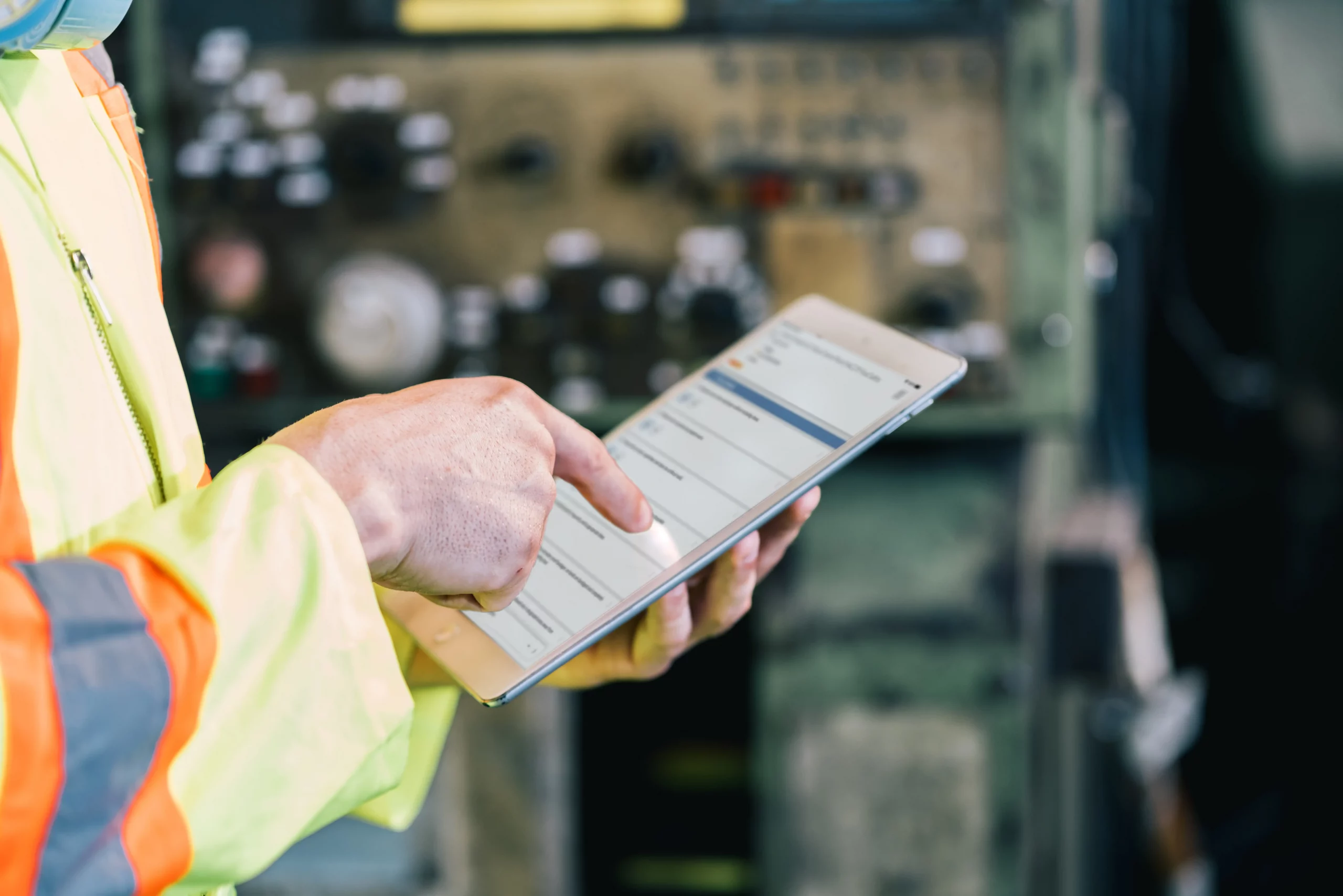 30+ Audit and inspection checklists free for download.
Consider an outsourcing supplier with significantly different processes than you're familiar with when it comes to production, performance, and processing. While the end result may be an on-time, high-quality product, it can be difficult to reconcile these differences with your day-to-day operations. Taken at surface value, such a supplier might get shifted off the shortlist thanks to concerns around compatibility — even if they're outstanding in every other area. Meanwhile, prospective suppliers with more familiar processes but less impressive overall performance might end up with long-term contracts.
As a result, it's worth taking steps to improve the overall selection process. This starts with robust compliance and performance checklists — you can create your own or find great templates online — that let you effectively evaluate suppliers against specific criteria. Instead of looking at how suppliers do things compared to your own organization, these checklists let you focus on results: What are suppliers capable of delivering, and do they meet all applicable compliance standards? If so, it may be worth partnering with these providers, even if they have a significantly different approach.
While it's possible to create supplier selection frameworks from scratch and then apply them at scale to larger supply chain networks. the sheer amount of information companies need to make informed decisions means it's often more cost-effective to leverage robust supply chain management software solutions to both reduce the time required to draft selection criteria and streamline the process end-to-end.
Reducing Supply Chain Risk with Robust Supplier Selection
Effectively selecting suppliers can help identify and mitigate key risk factors. This is why companies now prioritize visibility and efficiency — they need to know what suppliers are doing, when they're doing it and how it will impact downstream operations.
It's also why finding reliable, long-term supply partners is so critical. While recent pandemic pressures have revealed the risks in single-source supply chains and made it clear that even seemingly robust supply operations can be significantly impacted by staffing shortages, public health mandates, and global product demands.
In-depth supplier selection processes can help reduce this risk. While this requires more time and effort up-front to ensure that prospective partners have the tools, technologies, and talent in place to address issues as they arise and effectively communicate any challenges, the results offer increased value over time.
Let's look at an example of a common supplier selection problem. You're in the market for a new supplier and after a quick search, you find supplier A. They have a decent track record of delivering on-time and are also more cost-effective than their nearest competitors. You reach out, sign a deal and start receiving shipments. Things are fine for a few months until an unexpected production problem causes massive delays — suddenly, losses are mounting as you look to fill supplier gaps and initial cost savings are outpaced by missing profit.
Now let's try it again with robust supplier selection processes in place. You find supplier A but take your time to conduct a thorough assessment which reveals concerns with their production process along with several compliance violations. You opt to keep looking and find supplier B, which isn't quite as cheap but passes the selection process with flying colors. As a result, initial spending more than offset the trade-offs for long-term supplier reliability.
Streamlining Supplier Selection
The best supplier makes all the difference in keeping your business ahead of the curve. Robust supplier selection processes bolstered by best-of-breed supply chain management and metrics software can help you find best-fit suppliers, reduce supply chain risks and create a competitive advantage by cultivating long-term supplier relationships.
Boost your business performance with an effective supplier selection. Come see how we can help.
You may also be interested in:
Reduced Risk, Increased Resiliency: The Advantage of Supply Chain Management Tools.