Environmental, social, and governance (ESG) issues have become increasingly important in recent years. A growing number of stakeholders, including investors and consumers, call for companies to prioritize sustainability and social responsibility in their business practices. In response to this demand, many businesses have begun to incorporate ESG initiatives into their operations. This includes setting ESG goals as part of their overall business strategy.
What's our roadmap on how businesses can excel at achieving their ESG goals in 2023? Let's dive in.
What are ESG Goals?
ESG goals are targets that a company sets in order to measure and improve its environmental social and governance performance. These goals can be specific to a particular aspect of the business, such as reducing greenhouse gas emissions, or they can be more general, such as improving diversity and inclusion in the workplace.
Regardless of their specific focus, ESG goals should follow the SMART framework, meaning that they should be Specific, Measurable, Attainable, Relevant, and Time-based. This helps to ensure that the scope of the goals is clear and actionable, and that progress can be accurately tracked and evaluated.
Examples of ESG Goals
Here are a few examples of ESG goals that a company might set within its ESG strategy:
Reduce GHG (greenhouse gas emissions) by 20% by 2025
Achieve net-zero waste to landfill by 2040.
Increase diversity in leadership roles by 30% by 2025
Implement a program to reduce waste and increase recycling by 20% by 2030
Improve supply chain sustainability by conducting regular audits and assessments of suppliers
The Path to ESG Goal Achievement
Once a company has set its ESG goals, it will need to develop a benchmark and plan for achieving them. Here are a few key steps that can help businesses reach their sustainable development goals:
Optimize supply chain visibility and transparency
A company's ESG performance is not just a reflection of its own operations, but also of those of its suppliers. In order to ensure that their ESG goals are achievable, businesses must have visibility into their supply chain and be able to assess the ESG-related performance of their suppliers. Unfortunately, as a recent study by GEODIS found, "77% of the firms asked have either no visibility or a restricted view. Only 6% have complete visibility." By improving supply chain visibility, businesses can take steps to address any ESG issues that arise and ensure that their supply chain's ESG practices are aligned with their goals.
Leverage ESG-specific technology
Technology can play a crucial role in helping businesses monitor and analyze their ESG performance. There are a growing number of tools and software solutions that are specifically designed to help businesses track and optimize their ESG metrics. By implementing these solutions, businesses can gain a better understanding of their ESG risks, strengths, and weaknesses, and take action to improve in areas where they are falling short of their goals.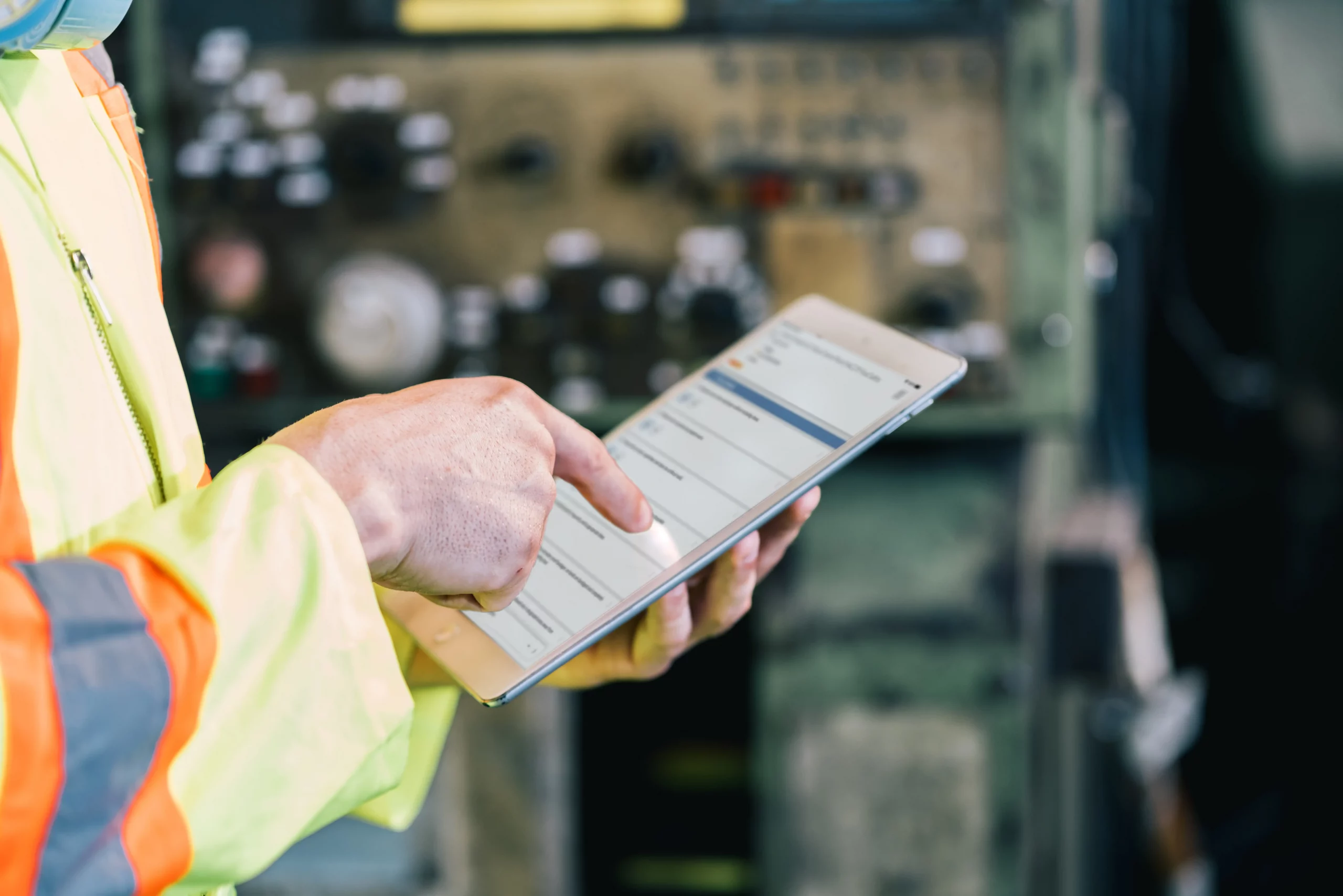 30+ Audit and inspection checklists free for download.
Be aware of policy changes and new legislation
The landscape of sustainability regulations and standards is constantly evolving, with new policies and legislation being introduced on a regular basis. In order to ensure that they are in compliance with these rules and standards and that they are able to achieve their ESG goals, businesses must stay up-to-date on any changes that may affect their operations.
For example, the German Supply Chain Act requires companies to disclose their sustainability efforts and the impact of their operations on people and the environment. By being aware of changes in ESG policies and legislation, companies can adapt their practices to remain compliant and continue to make progress in their ESG journey.
Another important factor in achieving ESG goals is staying up-to-date with policy changes and new legislation related to sustainability.
Regularly schedule internal inspections and audits
In order to effectively assess and improve their ESG performance, businesses must regularly conduct internal inspections and audits. These assessments can help identify any areas where the company is falling short and pinpoint ESG priorities.
Resources such as a German Supply Chain Act Checklist or an ESG Checklist that are built specifically for ESG data are excellent starting points for ensuring your goals are being met. These checklists excel at covering the baseline of a business and supplier's carbon footprint, risk management, social impact, human rights compliance, stakeholder impact, ESG investments, and many other features.
You may also be interested in: