In this blog series, we'll be looking at the number 1 safety issue in construction. Construction is one of the most danger-prone industries there is – responsible for approximately 1 in 5 workplace fatalities. How can construction companies successfully create a safety program and achieve buy-in? We've spoken with industry professionals Steve Mellard, National Safety Director at Anning Johnson, and Desire'e Ropel, Safety Manager at Hermanson to get an insider look into how to manage safety in the construction industry.
According to OSHA nearly 6.5 million people work at approximately 252,000 construction sites across the United States alone on any given day. With the many hazards present on a typical construction site, it's no wonder the industry has a higher-than-average workplace fatality rate.
We've asked top safety management industry leaders how they manage safety and compliance on their worksites, and also posed the question: what do you think is the #1 safety issue in construction today?
Construction Safety & Distracted Employees
Steve Mellard, National Safety Director at Anning Johnson, mentions distracted employees as being a key issue. Even employees who are well-trained and qualified can contribute to incidents and injuries that are totally avoidable if they are focusing on issues other than the immediate task at hand. Due to the fast pace of life, in general, these days, the issue of a distracted workforce is certainly not limited to construction safety, but certainly has the potential to cause grave consequences given the many hazards of the work involved.
Construction Safety & Trade Stacking 
Desire'e Ropel, Safety Manager at Hermanson, points to trade stacking as an important safety issue. Trade stacking happens when multiple trades are scheduled to work in a single area or portion of the job site -and it usually happens when crews are rushing to get ahead. The idea is, the more people, the more work can be done.
The problem is that trade stacking (and having a high concentration of workers in one area in general) can cause stress and distractions, which can lead workers to skip over the safety aspects of their work – along with reducing the overall quality of work as well. This is not conducive to a safety-first work environment but can happen all too often.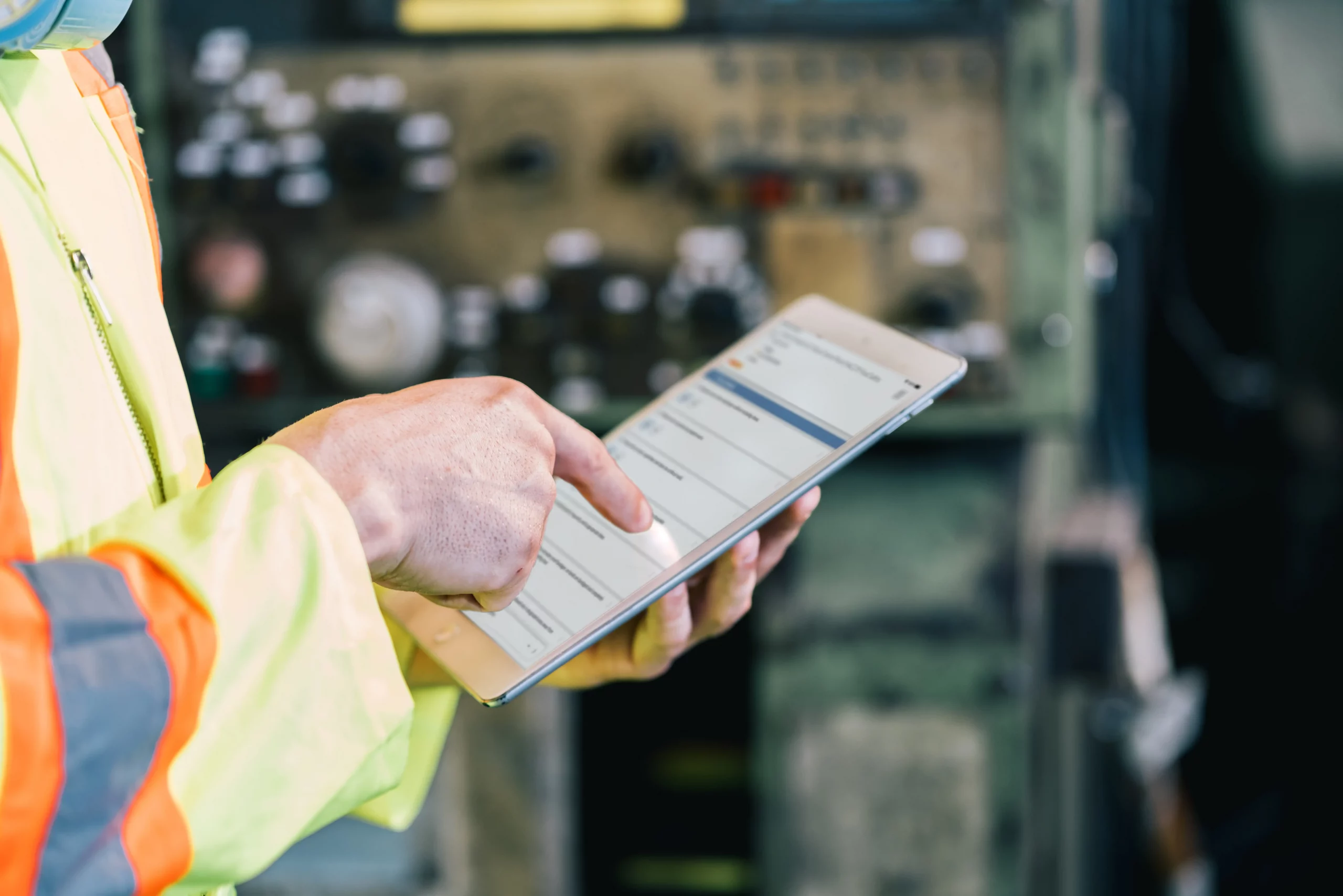 30+ Audit and inspection checklists free for download.
Construction Safety & Unqualified Workers
Both Desire'e Ropel and Steve Mellard pointed to unqualified personnel as a top safety issue. It is always the employer's obligation to educate and ensure that a safe work environment is created. Employers have more control over this when all workers on a job site are working for their company. However, in construction, other trades and contractors can also be on the job site. Employers should of course do their due diligence in making sure contractors are reputable and qualified, but a lack of control over hiring and education, can make achieving a safe work environment much more difficult.
Some of these contractors can just be plain dangerous to be around. Practices that are unsafe and not permitted in your work environment (for example leaving behind tools from a finished job) might just be how another company regularly conducts business. Their poor safety habits are now putting your workforce at risk. The hazards that come from unqualified staff can be difficult to manage when education and training is out of your organization's hands.
In the next blog in our series on construction safety, we'll discuss how technology has changed construction safety.
Other blogs in this series you may be interested in:
4 Considerations When Improving Safety In The Construction Industry
What Must A Construction Safety Program Include To Be Effective?
How Leadership Style Affects Safety Performance in Construction
Boosting Employee Buy-In To Your Safety Culture and Construction Safety Program
7 Significant Safety Issues Facing The Construction Industry