In this blog series, we'll be looking at 4 considerations when improving safety in the construction industry. Construction is one of the most danger-prone industries there is – responsible for approximately 1 in 5 workplace fatalities. How can construction companies successfully create a safety program and achieve buy-in? We've spoken with industry professionals Steve Mellard, National Safety Director at Anning Johnson, and Desire'e Ropel, Safety Manager at Hermanson to get an insider look into how to manage safety in the construction industry.
 The construction industry poses unique health and safety challenges. In fact, 1 out of every 5 workplace deaths were in construction. Luckily health and safety processes play a vital role in minimizing risks. And while the construction industry is heavily regulated (see OSHA & CFCSA), having a safety program in place to make sure these processes are being followed is a major challenge for the industry as a whole.
4 issues to consider when looking to improve safety on construction job sites
1. Create a Safety-First Workplace Culture
Having a safety-first work culture is one of the top ways that construction companies can keep workers safe on the job site. And while your own company culture can be strong and safety-oriented, new workers may not share the same values. Getting personnel from other companies and cultures comes with unique challenges: old-school values and cutting corners may be the norm for some employees who don't yet understand the importance of "doing it right".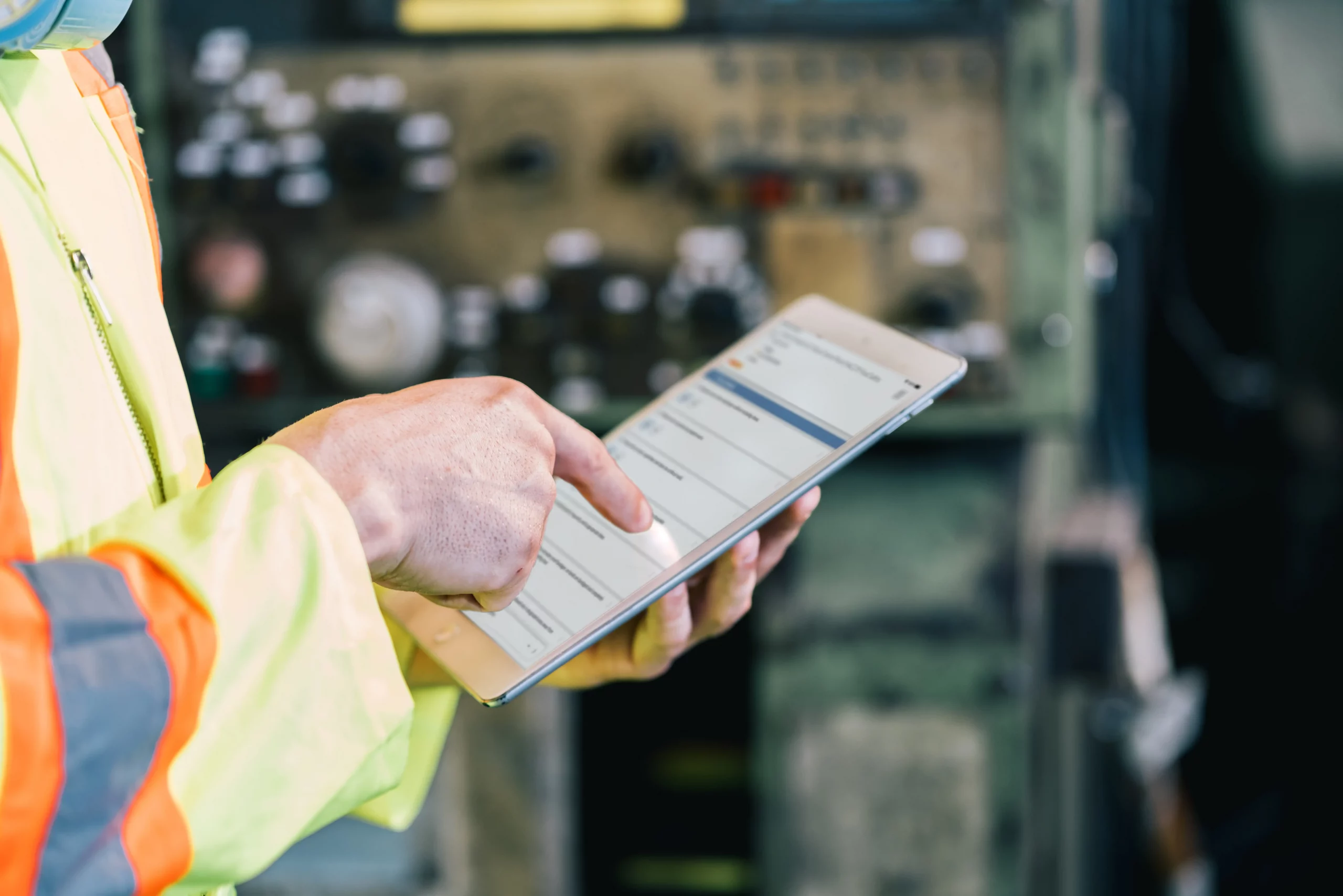 30+ Audit and inspection checklists free for download.
2. Provide Consistent and Regular Safety Training
Desire'e Ropel, Safety Manager at Hermanson, points to consistency of training as a key factor to a successful safety program. Even when a safety item may seem like common knowledge, consistent training and reinforcement from top-level management are crucial to making sure that safety procedures are top of mind.
3. Have Realistic Budgets and Deadlines
Construction companies are constantly under pressure to meet project deadlines on time and within the budget – it's the nature of the business. However, when budgets and schedules are tight – or tighter than you expected – it is often safety that takes the hit when working under pressure. Safety often takes a back seat in the minds of front-line managers and workers when racing against the clock. Just as you wouldn't speed through a crowded school zone because you are late going somewhere, giving safety management the short shift because a project is running over schedule could end in disaster. Given the nature and number of hazards on a job site, even the slightest oversight can be catastrophic.
4. Consider "The Human Factor"
Steve Mellard from Anning Johnson cites the "human factor" as one of the key factors to consider when thinking about safety as it contributes to – or is associated with – almost all incidents. Employees can make poor choices knowing full well that their actions could be detrimental to their safety – and/or the safety of others. This is why a safety-first workplace culture that reinforces training and rewards safety over risk and time saved is so important.
Instead of facing potential legal action, fines, and lost productivity, the construction industry should work to ensure they are not falling short when it comes to safety.
In the next blog in our series on construction safety, we'll cover what a construction safety program must include being effective.
Other blogs in this series:
What Must A Construction Safety Program Include To Be Effective?
How Leadership Style Affects Safety Performance in Construction
Boosting Employee Buy-In To Your Safety Culture and Construction Safety Program
7 Significant Safety Issues Facing The Construction Industry
#1 Safety Issue In Construction As Told By Top Safety Management Industry Leaders