How Has Technology Changed Construction Safety?
In this blog – our 7th in this series – we'll be looking at safety in the construction industry. Construction is one of the most danger-prone industries there is – responsible for approximately 1 in 5 workplace fatalities. How can construction companies successfully create a safety program and achieve buy in? We've spoken with industry professionals Steve Mellard, National Safety Director at Anning Johnson and Desire'e Ropel, Safety Manager at Hermanson to get an insider look into how to manage safety in the construction industry.
Technology has had a huge impact on the construction industry. From design to scheduling and everything in between, technology has truly revolutionized construction as we know it. One area that has also undergone a huge technological upgrade is safety in construction. The construction industry remains the most dangerous industry in the world. Each day, on average, two construction workers die of work-related injuries in the United States. A total of one in five workplace fatalities are construction-related. Technology has enabled more efficient safety training, audits, incident reporting, personal safety equipment, and more, to make the job site safer for everyone. But having technology available is only one part of the equation.
Today we'll look at how technology has changed construction safety and how you can leverage technology to create a safer work environment. As always, we'll hear from safety experts and get their top tips.
Use Technology To Collect and Report Safety Information
Steve Mellard, National Safety Director at Anning Johnson, says that a big part of a successful construction safety program is collecting the information and sharing it with all stakeholders. Technology has made this much easier.
The ability to look at overall trends and create custom reports for all districts, divisions and trades is a huge advantage. Sharing these numbers and facts with management, on-site supervision, and field personnel can have a very positive effect on the overall success of the safety program. [You can learn about how Certainty Software helps organizations collect and share data here!]
Use Technology To Work in Real-Time
Traditional reporting methods involve paper trails and long delays. Technology has enabled real-time reporting and safety stats to be accessible at the touch of a button. This helps to address compliance and training issues much faster – leading to a safer work environment.
Use Technology To Gather Offline Data As Well
Desire'e Ropel, Safety Manager at Hermanson, points out that while technology is extremely beneficial for streamlining processes and procedures, not everyone on the job site will have access to it. Some workers will still rely on paper, analog devices, or older systems that aren't integrated. Furthermore, some remote work environments won't have an internet or cellular signal. This mix of paper and electronics needs to be accounted for when you're considering how to use technology to boost safety on the job site.
When you're considering implementing technology in your safety management program, be sure to find a solution that is designed to work with the unique demands of the construction industry.
Safety Technology Advancements of the Future
While the construction industry has come quite far, there are a lot of advancements that we can look forward to as an industry. Here is what we can expect:
Wider use of drones for site surveying, inspection, and worker monitoring
Virtual reality will expose workers to more realistic safety training simulations
Wearable technology and smart clothing that can monitor vital signs, encourage better posture and detect potential intoxication
Autonomous or remotely controlled heavy equipment that allows separation of the operator
Sensors that can monitor things like temperature, noise, dust, and chemicals to limit harmful exposure for workers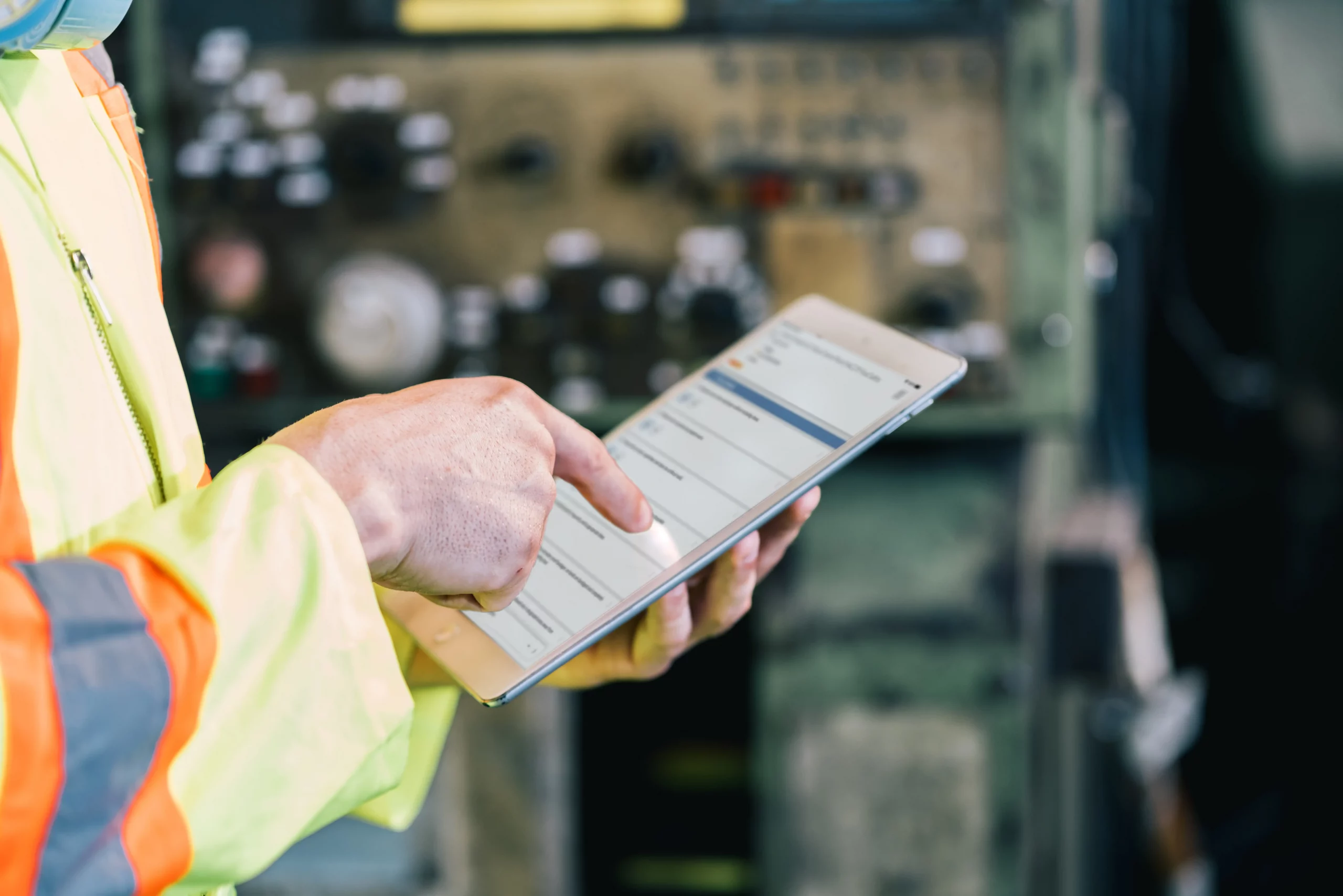 30+ Audit and inspection checklists free for download.
In this series, we've looked at how you can improve worker safety on your construction site. We've seen that when planning a construction safety management program, there are a lot of considerations to keep in mind – including leadership, employee buy-in, and technology. Safety in the workplace is truly in the best interests of employees and employers alike. Do you have questions about how to create an effective safety management program? We can help with Certainty Software.
Used by more than 100,000 professionals to complete over 2,000,000 audits and inspections annually, Certainty Software by Certainty Software, Inc. is a flexible, powerful, and trusted enterprise-level audit and inspection management solution. We're trusted by some of the world's biggest construction companies to help manage workplace safety. Find out more and start a free trial today!
In the next blog in our series on construction safety, we'll discuss the most significant construction safety issues in the next 5 years.
Stay tuned!
Other blogs in this series you may be interested in:
4 Considerations When Improving Safety In The Construction Industry
What Must A Construction Safety Program Include To Be Effective?
How Leadership Style Affects Safety Performance in Construction
Boosting Employee Buy-In To Your Safety Culture and Construction Safety Program
7 Significant Safety Issues Facing The Construction Industry
#1 Safety Issue In Construction As Told By Top Safety Management Industry Leaders