Workplace safety is getting better. According to OSHA, recordable injuries and illnesses have fallen from 10.9 incidents per 100 workers per year in 1979 to just 2.8 incidents per worker in 2019. But there's still room for improvement. In 2019, there were 15 deaths per day on job sites, with construction accounting for 20 percent of all workplace fatalities.
Leading safety indicators offer a proactive way to improve worker protection. Here's how.
What are Leading Safety Indicators?
According to OSHA, "leading indicators are proactive and preventive measures that can shed light about the effectiveness of safety and health activities and reveal potential problems in a safety and health program."
These predictive measures occur before safety incidents. This means that if they can be effectively measured and monitored they form a vital component of a safety program. Ultimately, they help reduce the risk of future injury, illness, or death in the workplace.
How do These Indicators Benefit Businesses?
By conducting risk assessments on worker behavior and work environment readiness before work starts, it's possible for businesses to reduce or entirely avoid common safety incidents. Such incidents include slips, trips, and fall hazards.
Five benefits of predictive safety indicators include:
Identified issues can lead to a reduction in total incident rates and injury rates. For example, if teams discover a critical piece of machinery is close to failing but continues to work, companies could proactively schedule maintenance to address the issue and significantly reduce the risk of workplace injuries.
It's also possible to prevent safety issues with the effective use of leading indicators. Consider a safety audit that uncovers a gap in the knowledge of new workers when it comes to operating specific pieces of machinery. By taking the time to educate staff fully, companies can proactively prevent issues from occurring.
Leading safety performance indicators also offer the opportunity to improve processes and streamline operations. By identifying and correcting potential failure points before they have a chance to derail production, organizations can reduce total downtime due to inoperative machinery or lacking staff.
Making staff part of the safety culture can both boost engagement and help employees better identify hazards. When worker participation in safety is ingrained as a communal responsibility rather than the exclusive role of safety teams, the entire organization benefits.
Finally, it's possible to optimize health and safety processes by making them part of everyday workplace operations rather than one-off events. If companies can create streamlined, repeatable frameworks, safety becomes a key feature of job site functionality rather than frustration. 
Common Examples of Leading Safety Indicators
What is a leading safety indicator, and how do you measure something that occurs before an incident?
Let's break down four common leading safety indicators and what these indicators measure:
Asking staff about what they've seen and experienced on the job site can help pinpoint potential job safety issues before they happen.
Daily pre-task safety meetings let teams identify both common areas of risk and uncover new problems prior to starting work, such as issues with PPE.
Both regular worker training and evaluation of pass/fail rates help businesses discover where gaps in safety knowledge may exist.
Finally, regularly scheduled safety audits allow safety professionals to conduct an in-depth analysis of current processes to identify root causes and see where corrective actions can be implemented.
Applying Indicators Across Your Organization
Before you can leverage the safety improvement benefits of leading indicators, you have to identify them. This starts with evaluating current conditions and how they can contribute to overall workplace safety. For example, a comprehensive near-miss checklist can help safety teams pinpoint areas of increasing risk that haven't yet resulted in an incident but will eventually put workers in harm's way.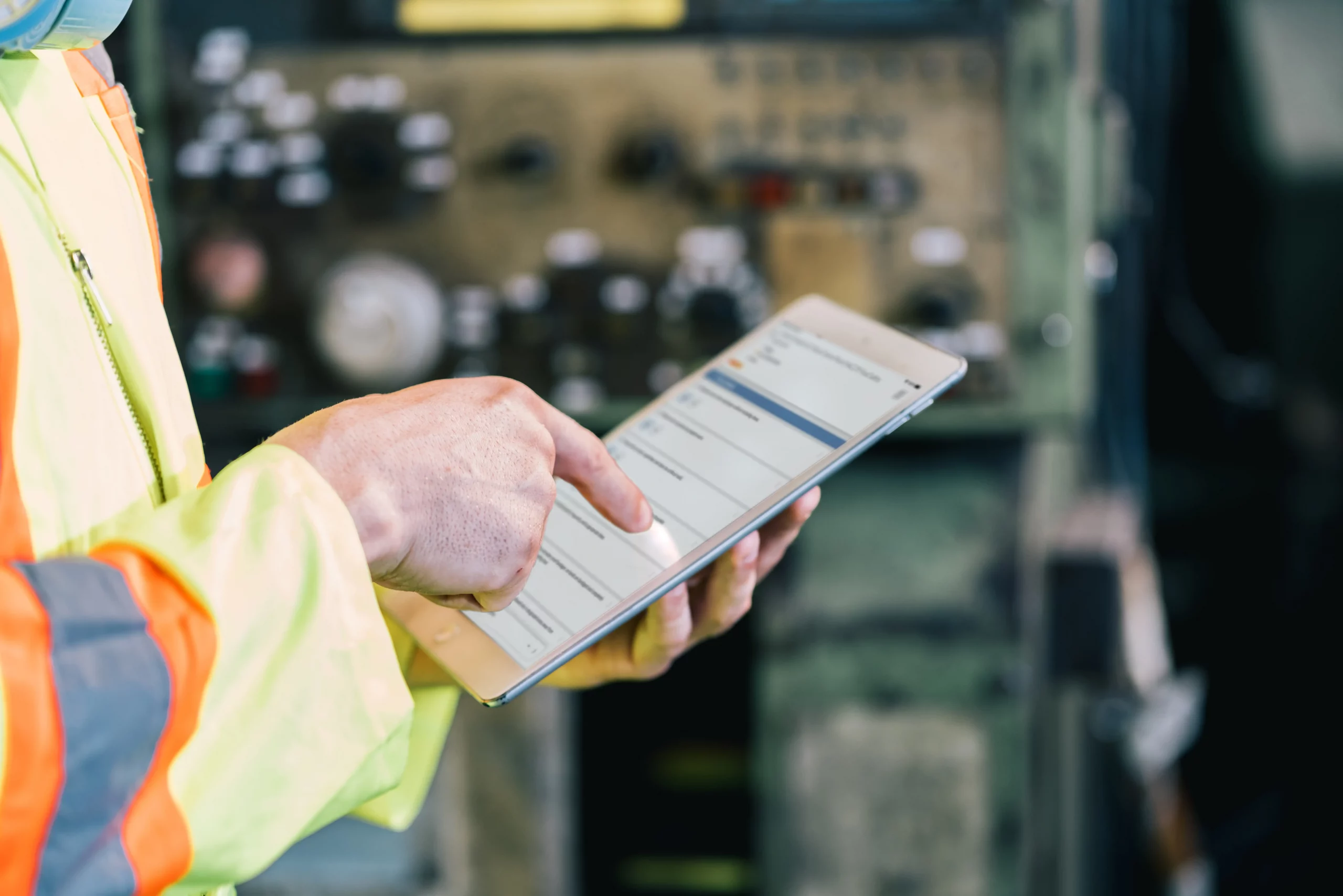 30+ Audit and inspection checklists free for download.
Next, organizations need to define their key safety metrics and establish a schedule of measurement to drive continuous improvement of preventative actions. For example, it's worth conducting daily job site evaluations before crews get to work along with more in-depth weekly and monthly assessments to collect data about broader safety trends.
You may also be interested in:
The Impact of Lagging Safety Indicators on Workplace Operations
PPE Inspections: What They Are and Why You Need Them