The international standard for quality management systems (QMS), ISO 9001 is currently certified by over one million organizations and companies in over 170 countries (ISO). Built to be used by any business no matter the size, industry, or location, the objective of the ISO 9001 standard is to set clear guidelines for building an optimal quality management system that ensures quality, consistency, and customer satisfaction.
In fact, ISO 9001 is built on seven quality management principles:
customer focus
leadership
relationship management
engagement of people
process approach
evidence-based decision making
improvement
Benefits of ISO 9001 Certification
ISO 9001 is a part of the ISO 9000 family but is the only certifiable standard within this set. Accreditation from the top internationally recognized quality management system standards is a golden opportunity for benefitting any business. Some of these benefits include:
Increases quality assurance
The processes that ISO 9001 implements ensure quality products and services are consistent with your quality objectives. Maintaining ISO standards prevents unexpected product or service issues are quickly identified and the corrective actions are accurate and effective.
Improves consistency
Following the steps of ISO 9001 standardizes processes which lead to consistency in business practices. This consistency also saves time in brainstorming resolutions to issues that arise as ISO 9001 lays out the necessary actions for such situations.
Cost reduction
Costs associated with production downtime, supply chain delays, product quality fixes, and the overall cost of less efficient work procedures are heavily reduced once ISO 9001 is certified. Also, insurance premiums may be reduced if certification is achieved.
Increase in customer satisfaction
A pillar of the ISO 9001 standard is tracking, monitoring, and acting upon customer satisfaction metrics. Efforts to uphold exceptional customer needs have proven benefits. Studies have shown that "89% of companies with 'significantly above average' customer experiences performed better financially than their competitors" (Qualitrics XM Institute).
Continuous Improvement Culture
Implementing an ISO 9001 quality management system relies on year-to-year goals of improving a current system. Striving for continuous improvements can also increase job satisfaction.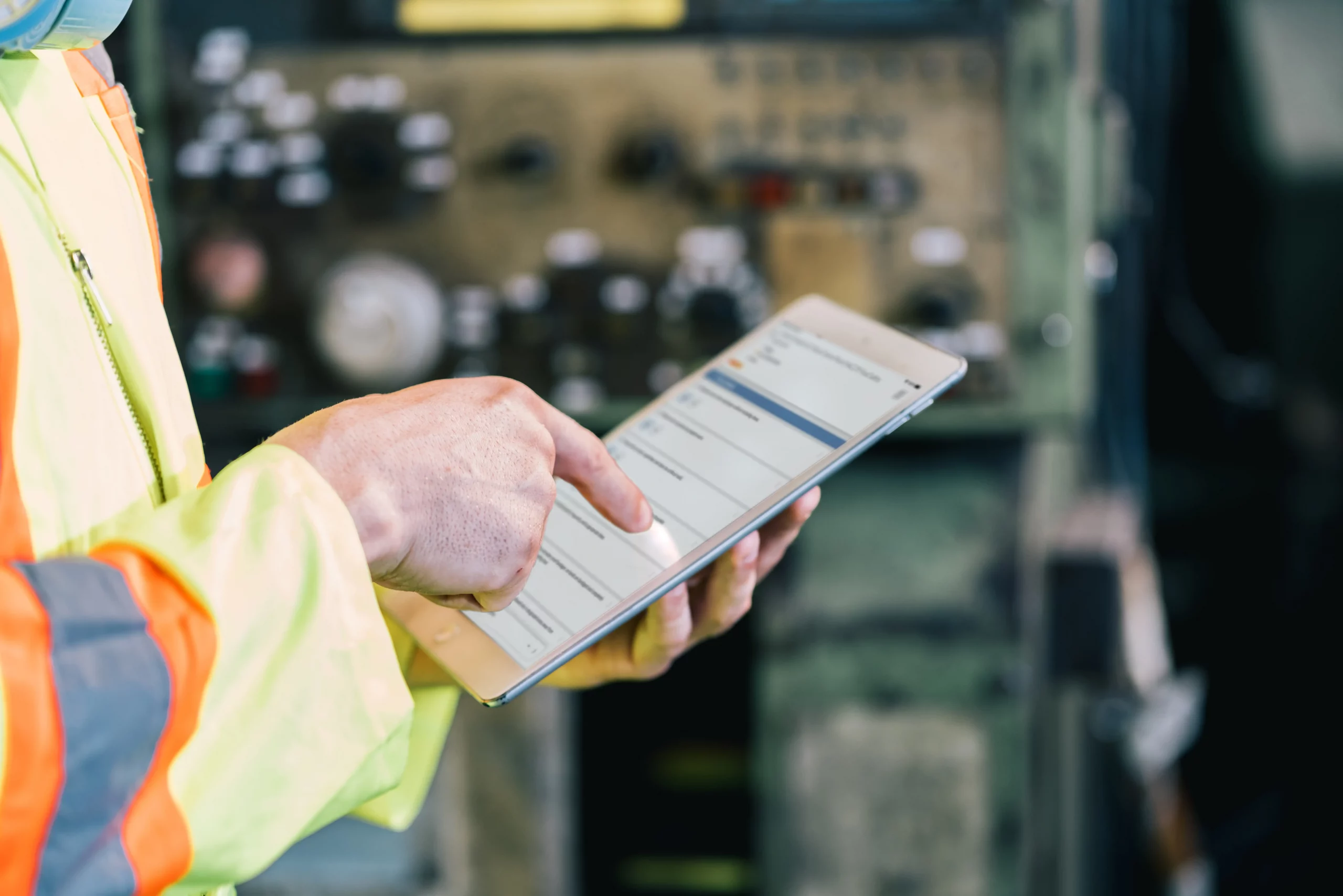 30+ Audit and inspection checklists free for download.
The ISO 9001 Certification Process
Any ISO certification will require investments in time, money, and overall effort – the same can be said for ISO 9001. However, the benefits that a business receives from implementation easily outweigh the level of investment. Following the listed steps below can take anywhere on average from 12 to 18 months.
Costs vary based on business size, the number of departments, time investment, and other factors. On average, registration costs are between $2,000 and $30,000 USD per year.
1. Build Your Management System
Start by mapping your core business processes. Here, you'll identify processes that your business/department performs well in, bottlenecks, and inefficiencies.
Once completed, you'll need to document these processes followed by a formal review and final approval, and finally, distribute these documents or make them available for employees and necessary stakeholders to access.
2. Implement Your Management System
Once implementation has begun, continue to monitor the procedure's performance based on the documentation you or your team have developed. You'll need to ensure that employees are adequately trained based on the tasks outlined in your management system.
During this step you'll also want to verify that your reporting system meets the needs of your new management system – perhaps you'll need slight upgrades, or perhaps a new QMS reporting system altogether. At a basic level, your reporting system should offer measurable data on tasks such as internal inspections, corrective actions, preventative actions, and your objective performance.
3. Monitor Your System's Performance
Conduct a performance evaluation with regular internal audits to ensure you are complying with the ISO standards. Certainty Software's free ISO 9001: 2015 Audit Checklist is an excellent way to streamline this audit process and quickly check your compliance with the requirements of ISO. Using a digital checklist will make reporting more accurate for management, and ultimately allow them to make better decisions.
4. Register for External Certification Audit
The final step is to submit a request for an accredited external audit. You will need to hire a certified ISO external auditor to who you will also submit your management system documentation for review. The external auditor will be a final confirmation that the management system complies with ISO standards. And if the management system has nonconformities, the lead auditor will make recommendations.
You may also be interested in: