What is ISO 14001?
Obtaining ISO 14001 (International Organization for Standardization) certification guides organizations in building an effective Environmental Management System (EMS). The ISO 14001 standards ensure a business's scope of the environmental management system meets the ISO requirements for environmental management systems.
What is an Environmental Management System (EMS)?
Incorporating an environmental management system (EMS) develops a set of standardized practices and processes that help an organization determine its environmental impact. Also, implementing EMS increases a business's operational efficiency.
Companies implementing an EMS increase the likelihood of reaching their environmental performance objectives through management review, internal audits, and continual improvements strategizing to meet their environmental objectives.
Benefits of Being ISO 14001 Certified
This standard's certification improves an organization's capacity to identify and minimize its environmental impacts and helps to meet its ongoing environmental performance improvement objectives. Specific benefits include:
Reduce environmental impact
Having a systematic approach to identifying environmental impacts and continuously improving environmental performance is only possible with a functional corporate environmental management system. An EMS that follows the Deming cycle approach of plan, do, check, act – like the ISO standard 14001 – will provide an organization with the policies, procedures, and corresponding management system tools (i.e. objectives, targets, audits, and reviews) to actually improve environmental performance and reduce environmental impact over time.
Improved cost control
ISO standards for an environmental management system reduce significant environmental impacts and ultimately reduce waste, liability, and costs. Additionally, based on environmental management system requirements, cost savings are sought through the conservation of materials and energy.
Stronger public image
Customers can appreciate the effort put forward by an organization seeking to eliminate its adverse environmental impacts which can lead to a greater public image of a business.
Better overall work culture
The standards set by ISO 14001 support a culture of continuous improvement through consistent review of business processes and reducing significant environmental aspects. From top management to floor staff, continuous evaluation and idea generation can develop to search for ways to reach a company's environmental objectives.
How to Become ISO 14001 Certified
Becoming certified involves numerous business requirements. The requirements of ISO and its expectations include:
Meeting environment compliance requirements
Showing strong internal communication
Defining an environmental policy
Defining operation criteria for environmental goals, targets, and objectives
Operational planning of how to monitor progress
A final EMS certification audit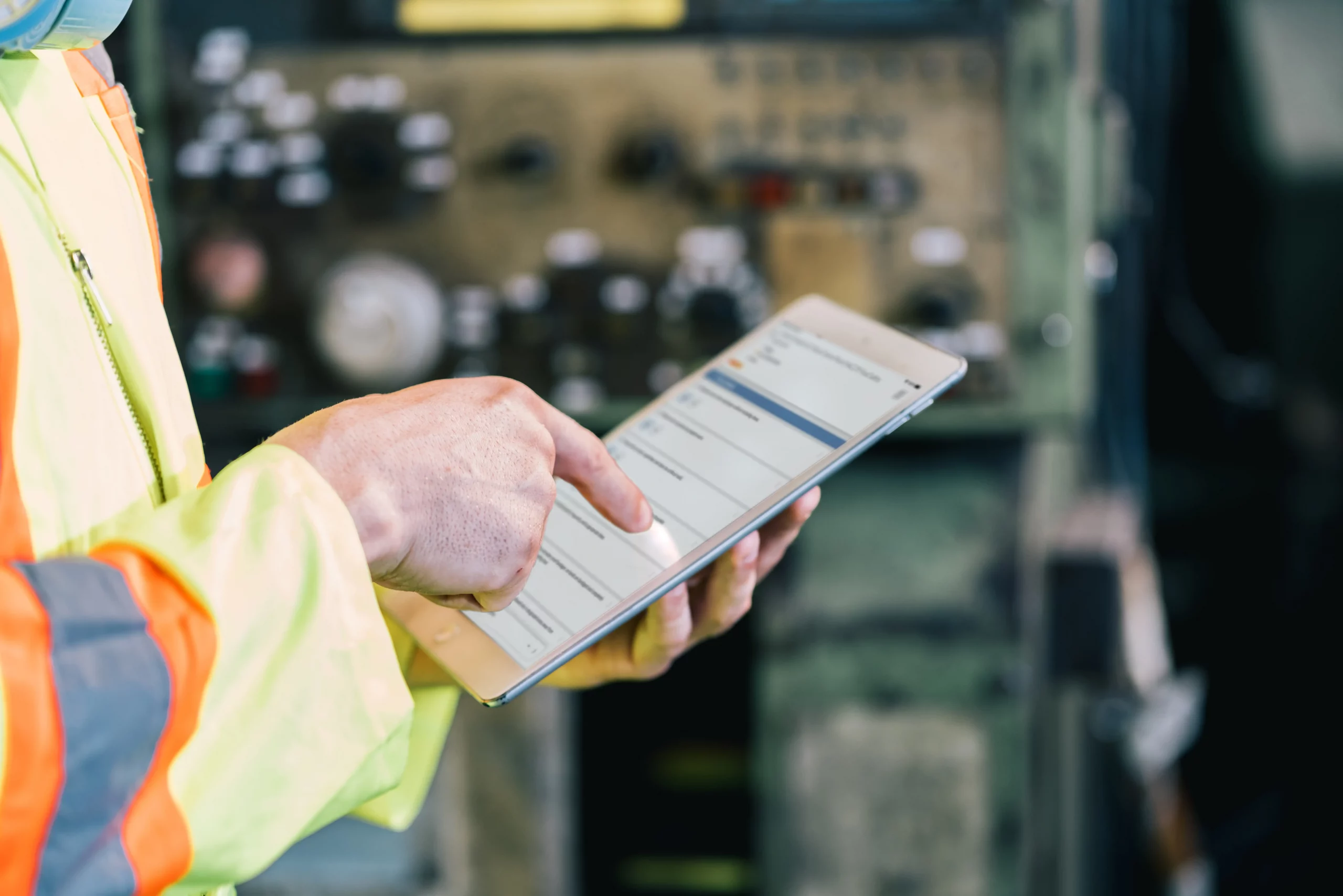 30+ Audit and inspection checklists free for download.
The Steps to Perform an ISO 14001 Internal Audit
1. Schedule the Audit
While an obvious step, scheduling the audit process is a significant aspect of the beginning stage of an internal EMS audit. Typically, these audits can be conducted once a year, but of course, this is dependent on the context of the organization individually and its own audit programs.
2. Perform the Audit
It's important to recognize that the internal audit is not to recreate an external audit. Instead, an internal ISO 14001 internal audit verifies proper actions in collecting relevant information and data relating to the ISO standard. In turn, the audit will lead to new developments in corrective actions and preventative measures within relevant areas of operation.
To optimize your audit performance, it's highly recommended to use a digital ISO 14001 Internal Audit checklist so that data collection is more efficient, accurate, and easily measurable.
3. Communicate the Results
Audit results, both positive and negative, should be communicated to top management, as well as other relevant interested parties such as floor staff involved in the job tasks. Identifying improvements, process success, problems, and other relevant information that will support meeting a company's environmental objectives need to be communicated to all parties.
You may also be interested in: