IATF 16949:2016 is a quality management system (QMS) standard specifically developed for the automotive industry. It was created by the International Automotive Task Force (IATF) and is based on the ISO 9001 international standard, with additional requirements to support the unique characteristics of the automotive industry. Like ISO 9001, IATF 16949 is based on Deming's plan, do, check, act cycle of continuous improvement.
The standard is designed to help organizations in the automotive industry consistently provide products and services that meet customer-specific requirements and regulatory requirements and enhance customer satisfaction.
What Businesses the Standard Applies to
IATF 16949 applies to all businesses in the automotive supply chain that design, develop, produce, install, and service automotive-related products. This includes companies in the automotive industry that manufacture parts and components, as well as those that provide services such as logistics and distribution. The standard is applicable to all sizes and types of organizations, from small suppliers to large OEMs (original equipment manufacturers).
Benefits of Being IATF 16949 Certified
Implementing IATF 16949 helps organizations in the automotive sector improve their efficiency, improve defect prevention, improve risk management and reduce costs by streamlining processes and identifying and addressing potential issues before they arise. This can lead to improved quality, reduced waste and defects, better overall performance, and an improved process approach to quality management.
In addition, the benefits of IATF 16949 standard certification include ensuring automotive manufacturers meet the increasingly stringent regulatory requirements for the production of safe and reliable vehicles. It can also help them gain a competitive edge by demonstrating to customers that they are committed to providing high-quality products and services.
Another important aspect of IATF 16949 is that it promotes collaboration and alignment within the automotive supply chain. By requiring organizations to work together to develop and implement the standard, IATF 16949 helps to ensure that all participants in the automotive supply chain are working towards the same goals and are able to effectively support each other.
How to Become and Stay IATF 16949 Certified
In order to achieve IATF certification, organizations must undergo a thorough audit by a third-party auditor and certification body. This audit verifies that the organization has implemented all of the requirements of the standard and is following them consistently.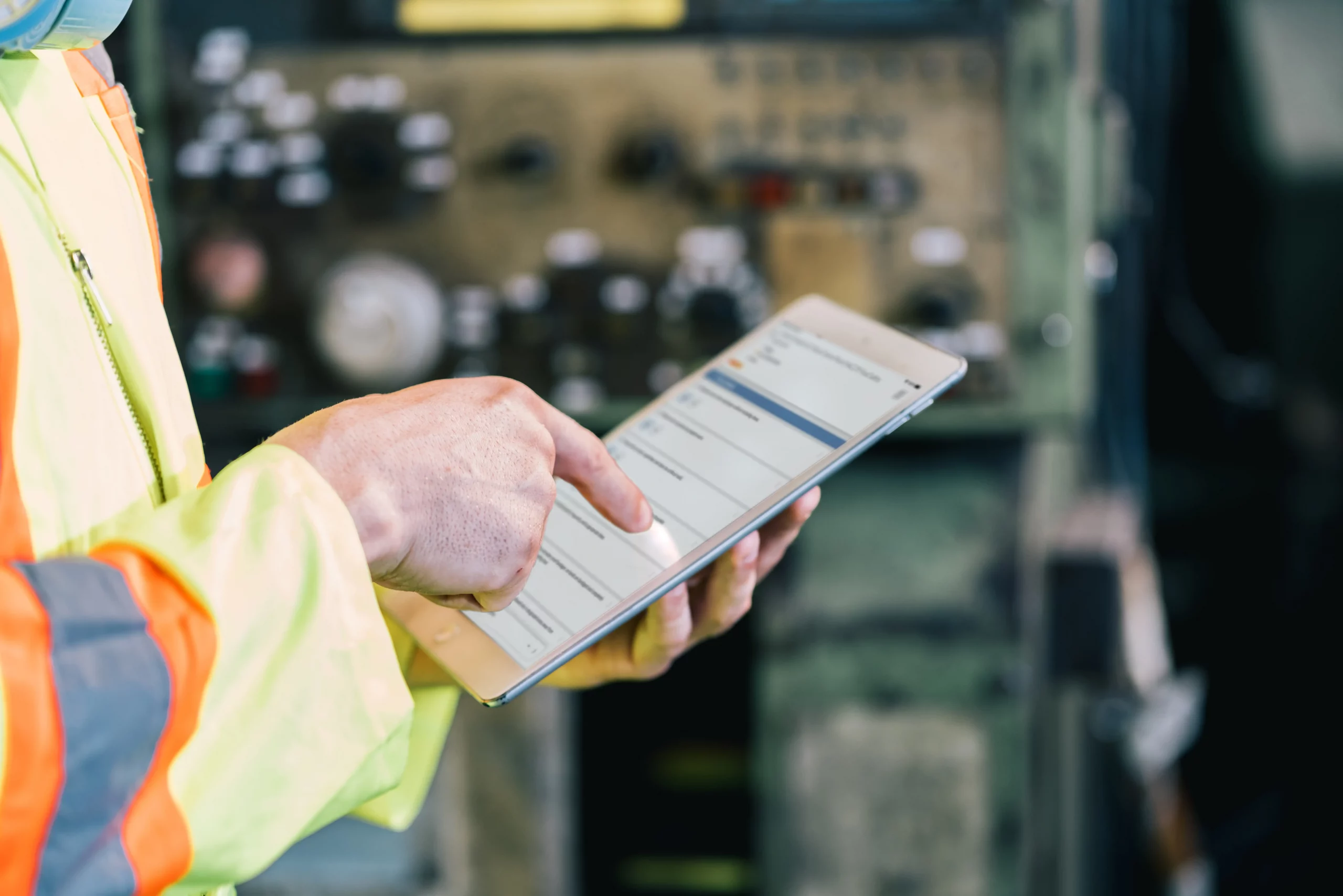 30+ Audit and inspection checklists free for download.
Once an organization has been through the certification process, to continually meet the requirements of IATF, an organization's automotive quality management system must include regular internal audits, corrective actions, and nonconformities rectification and management review – by top management. This helps to ensure that the organization remains compliant and continues to provide high-quality products and services to its customers. We recommend using tools such as digital checklists to streamline the internal audit and inspection process. Checklists such as the Supplier Social and Environmental Compliance Checklist is a great way to also inspect the compliance level of your suppliers.
In summary, IATF 16949 is an important quality management system standard for the automotive industry. It helps organizations in the industry improve their efficiency and reduce costs, meet regulatory requirements, and gain a competitive edge by demonstrating their commitment to quality. Additionally, it promotes collaboration and alignment within the automotive supply chain and requires organizations to undergo regular audits to ensure continued compliance.
You may also be interested in: