Health and safety are everyone's business. Companies that make safety a shared responsibility across front-line staff, managers, and C-suite executives are better equipped to identify, quantify, and remediate key issues. One key component in creating a safety culture is the Safety Observations Report. By documenting potentially unsafe practices and processes on-site, organizations can create action plans to address these issues — before they cause loss of productivity or serious harm.
But what exactly are safety observations, and how do they factor into safety observation reports and overall safety management? In this piece, we'll break down observation basics and offer 9 examples of common observations to help pinpoint problems, simplify report writing, and improve issue response.
What are Safety Observations?
Safety observations are direct observations of current working practices and conditions to identify the number of safe and unsafe actions taken and develop comprehensive risk assessments. These observations are used as part of larger safety observation reports to help companies determine where their current safety practices are working, where they need to make changes, and where they need to implement new processes that help encourage safe behaviors that improve job safety.
The collection of safety observations is carried out by safety auditing teams and safety officers during regularly scheduled or surprise audits — ideally, companies should use a mix of both to capture both day-to-day data and recurring issues.
9 Examples of Safety Observations
While every company will have its own set of top-priority workplace safety observations. some of the most common safety observation examples for manufacturing, construction, and production companies include: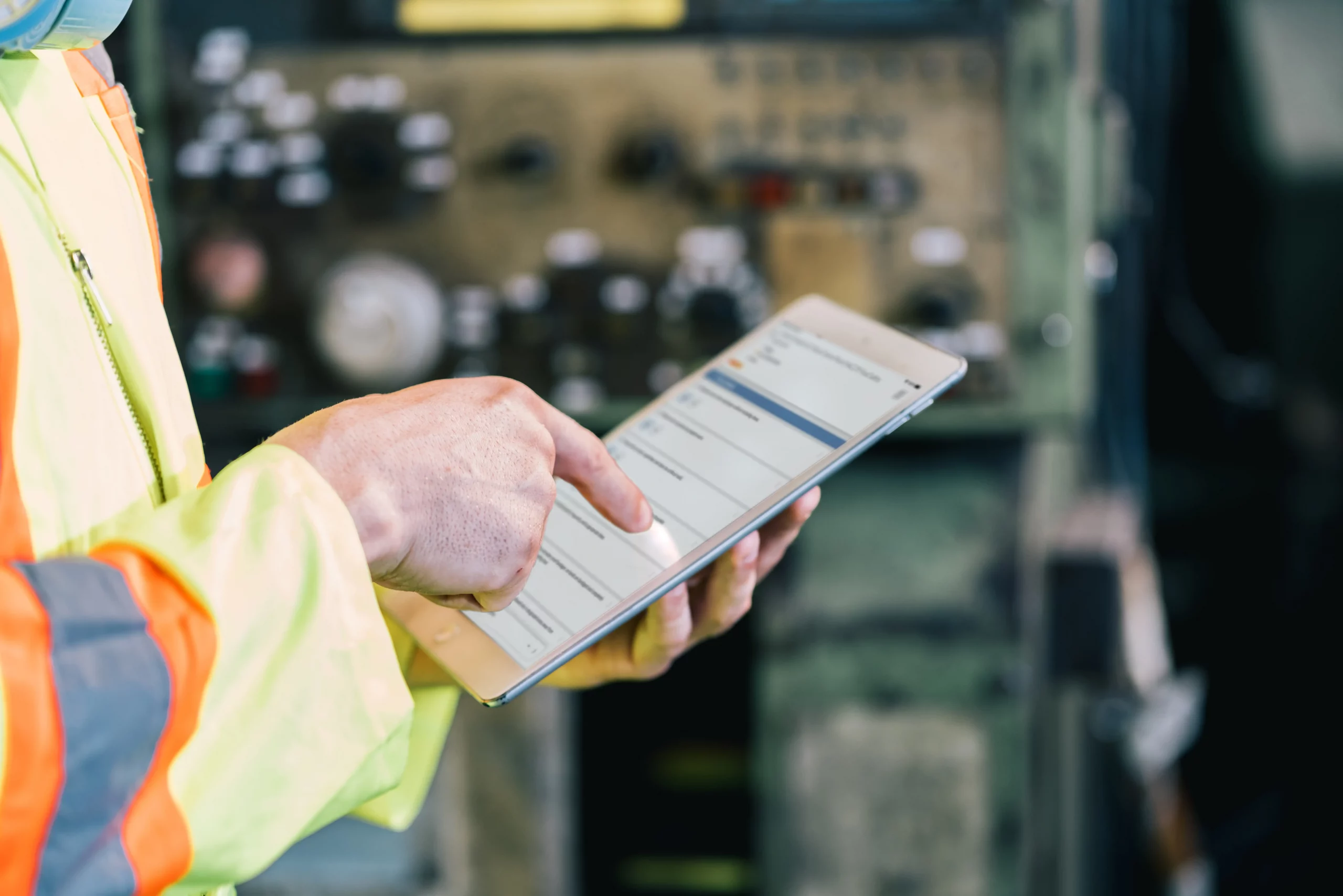 30+ Audit and inspection checklists free for download.
Lack of PPE usage
First up is a lack of employees wearing personal protective equipment (PPE) in work environments. This equipment could include coveralls, safety glasses, hard hats, and work boots along with hand and ear protection. Lacking PPE usage significantly increases the chance of a near miss or injury, which could put employees at risk.
Poor PPE condition
The condition of PPE is also critical to safe work. Even if all staff is wearing PPE, damaged or defective equipment can create unsafe conditions. For example, cracked safety glasses or gloves with holes may offer some protection against eye or hand injuries, but it's only a matter of time before they fail completely. Our Personal Protective Equipment (PPE) Assessment Checklist can help pinpoint these problems.
Blocked entrances and exits
Can employees easily get into and out of work areas? Blocked entrances and exits are safety red flags — if sudden evacuation is required, staff must be able to exit the building quickly and without obstruction. The reverse is also true: Companies can't risk insecure entrances that allow non-staff access to worksites.
Lack of safety documentation
Complete and accessible documentation is essential to ensure staff knows what safety processes they should be following in any given scenario. Lacking documentation at workstations or on shop floors or job sites increases the risk of accidental injury.
Poor lifting techniques
Poor lifting may not cause an injury the first time it happens, but will eventually take its toll, potentially sidelining staff members for weeks or months. By using our Lifting and Lowering Ergonomic Assessment Checklist, your audit teams can see where lifting is being done right and where it needs work.
Workstation misuse
Workstations should always be used for their intended purpose. If your team observes stations or machinery being used for unsafe behaviors, it's worth taking corrective action. In some cases, this could mean updating rules to reflect the multi-use nature of the station; in others, it means making it clear to staff that workstations are only to be used for their express purpose. Use our Behavioral Based Safety (BBS) Observation Checklist to ensure actions align with expectations.
Improper storage processes
Materials or products stored improperly both increase the amount of time staff need to find what they're looking for, and could pose a physical risk if palettes are stacked too high or items on shelves aren't properly secured.
Cluttered or unsanitary conditions
From trash lying around to water on the floors or workstations not properly cleaned after use, cluttered and unsanitary working conditions can lead to slips, trips, and falls that put employees on the injured list.
Insufficient lighting
Burnt-out lights or lack of lighting in workspaces can cause eyestrain among staff and make it harder for them to spot potential hazards. Insufficient lighting can also lead to headaches or fatigue, which in turn increases injury risk.
Watch our safety observations example video summary:
Streamline Your Safety Observations and Improve Your Safety Performance with Certainty
Certainty is an awesome tool that helps businesses like yours keep their employees safe and avoid accidents. It's super easy to use, and you can customize it to fit your company's specific safety needs.
One of the best aspects of Certainty is that we let you track safety observations in real time. This means you can spot and fix potential hazards before they turn into major problems. Plus, you can get automated reminders to make sure you follow up on any issues that come up.
With Certainty, you can also get detailed reports on your safety performance. This helps you figure out where you might be falling short and how you can improve.
Overall, Certainty is an essential tool for any business that takes safety seriously. It's user-friendly, packed with features, and will help you keep your workplace safe.
You may also be interested in: