Workplace injuries are a prevalent problem for companies and a costly one at that. The International Labor Organization (ILO) estimates approximately 340 million workplace accidents annually. From a cost perspective, these accidents can result in potential lawsuits, incurring medical expenses, increased insurance premiums, and an overall loss in productivity. Equally important is the damage to your company's reputation with your customers or clients.
Since 1947, the International Organization for Standardization (ISO) has been standardizing workplace safety. This certification body has ensured worker safety and sustainability through its accreditation, high-level involvement, and auditing.
Among the ISO 45000 standard family is the ISO standard 45001. Let's explore this standard and help you determine whether your company is ready to be certified.
What is ISO 45001?
ISO 45001 is the globalized standard for occupational health and safety management systems. Its goal is to provide you with guidance on how to develop and implement the most effective workplace health and safety management system. Ultimately, this helps organizations improve their performance in this area and overall workplace safety.
A first of its kind, ISO 45001:2018 is the first international standard of workplace safety and addresses all factors of occupational injuries and illnesses in one collective framework. Tailored for top management, this standard's goal is to protect and ensure the safety of employees, as well as visitors of a workplace.
Relying on additional ISO standard systems such as ISO 9001 and ISO 14001, the approach to management system standards of ISO 45001 has been optimized for conformance. This results in better performance evaluation, and an overall healthy workplace.
What Business Type Does ISO 45001 Apply to?
Oftentimes, the saying one size fits all doesn't apply to the unique circumstances of workplace safety management systems. However, ISO 45001 is designed for any type of business, regardless of size, industry, or location. It helps organizations manage risks in the workplace effectively. This includes public authorities and governmental agencies, as well as private sector companies and non-profit organizations.
Whether you're managing a team of over 250 employees or less than 250 employees in high-risk work, ISO 45001 applies equally. The standard offers equal benefits for managing occupational health with the ultimate goal of preventing work-related accidents.
How to Get ISO 45001 Certified
Interested parties who would like to become ISO 45001 certified should already have these three items implemented in their organization:
A set of defined safety objectives that have measurable results
A systematic approach to risk management and harm reduction
A definitive management structure with clearly labeled roles and responsibilities
Once your business has these three recommendations in place, then you'll be better prepared for the certification process. We'll first begin by mentioning many businesses elect to internally audit their management systems prior to a third-party certification audit. This way they are better prepared and ultimately improve their chances of a successful management systems certification.
As we mentioned earlier, the ISO 45001 standard was built based on the management systems with ISO 9001 and 14001. We recommend beginning your internal auditing process by using Certainty's ISO 9001: 2015 Checklist or our ISO 14001 Internal Audit Checklist. Successfully-certified businesses also elect to hire ISO 45001 consultants who will guide your team through the preparation process.
Here is the ISO 45001 certification process:
Develop and implement an ISO 45001 management system
Select an accredited third-party auditor and schedule an ISO 45001 audit
Conduct a third-party audit where your implementation and processes are reviewed
Implement the recommendations identified in your audit
Receive your ISO 45001 certification once the recommendations have been fulfilled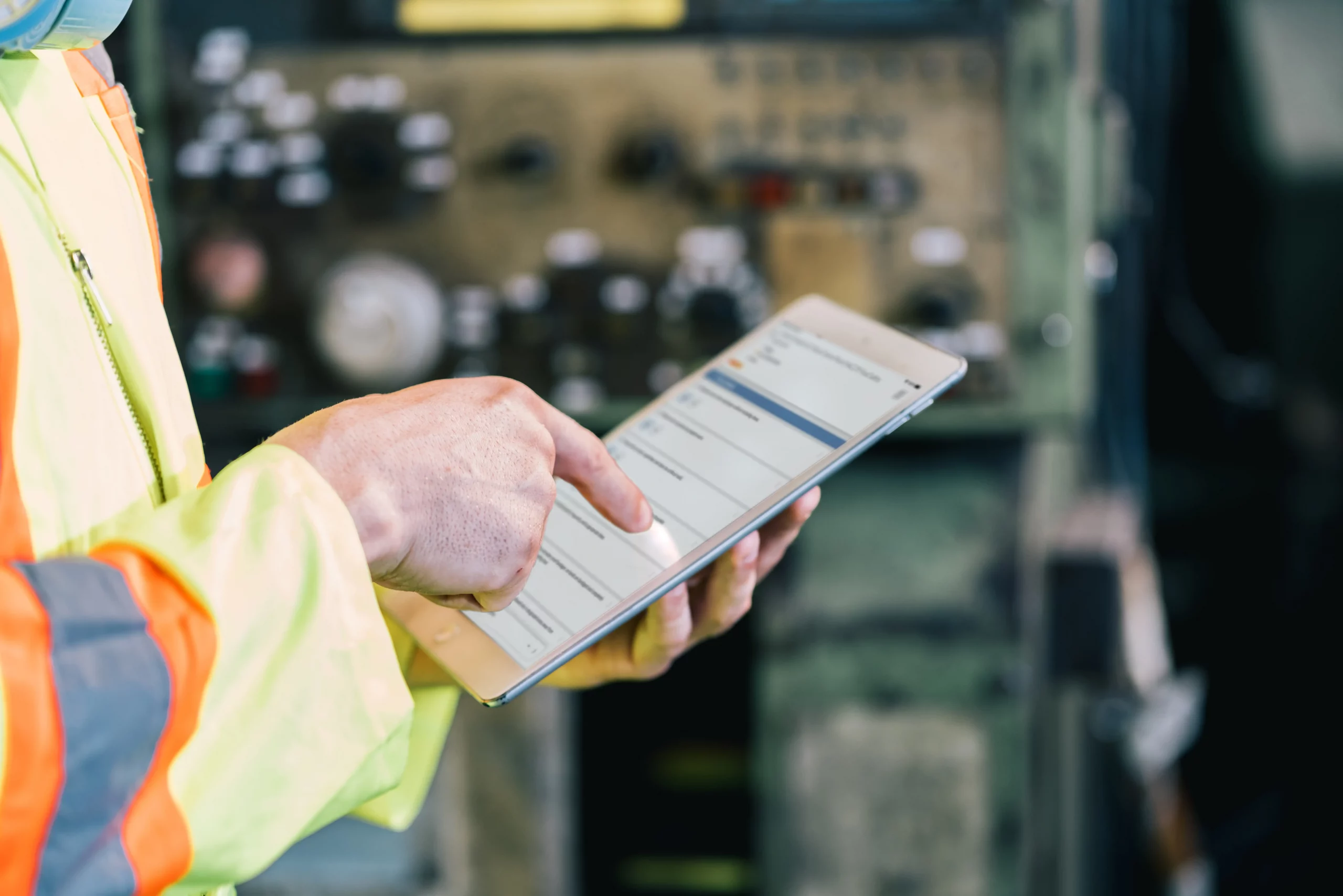 30+ Audit and inspection checklists free for download.
Improving Your Occupational Health and Safety Management Systems
There are many components of an occupational health and safety management system (OHSMS) and this project can be challenging but vital. Your team may be about to begin a health and safety management systems implementation, or update, but where do you start?
The first step is to ensure a strong safety culture from top management to front-level staff. A strong safety culture could include regular safety training, open organizational communication, safety promotion, reporting encouragement, and optimizing policies and procedures.
The next step in improving your oh&s performance is to self-check your systems and procedures with internal auditing and inspection. Your improvements could be ineffective if you don't have a way to confidently measure oh&s risks and make corrections.
Certainty Software is the solution for better managing your internal audits and inspections during your oh&s improvement efforts. Across your entire business, manage safety inspections for a single worksite or multiple with real-time data collection that is consistent, and comparable.
You can easily control access to your workplace safety information with configurable access privileges. You can also remotely schedule inspections and design your own unique checklists. Customizable reporting and dashboards help you get the information you need to improve workplace safety.
Vaughn Industries had trouble managing safety risks, but they found a solution with Certainty Software. Certainty Software helps companies with internal audits and inspections by streamlining data entry and reporting.
You may also be interested in:
OSHA Recordable vs Reportable: What are the Differences?
What is an ISO Audit — and Why Does Your Business Need One?