In industrial environments, it is crucial to protect both workers' safety and equipment. Certainty Software's Cold Work Permit Checklist template is one of the essential instruments that support this safety-focused strategy. Following this Cold Work Permit Checklist can drastically lower the risk of accidents, increase operational efficiency, and protect company assets when doing maintenance work, repairs, or upgrades.
A checklist for a cold work permit consists of a number of procedures meant to develop a systematic approach to potential hazards. The specifics of the work to be done, the equipment needed, any potential risks, and the necessary safety precautions are what are included in a Cold Work Permit Checklist. With this checklist, your organization can identify possible risks connected to cold work activities and create effective methods to manage them. Workers who are directly involved in the task as well as others who are working nearby or in the area of the operation are both protected by this method.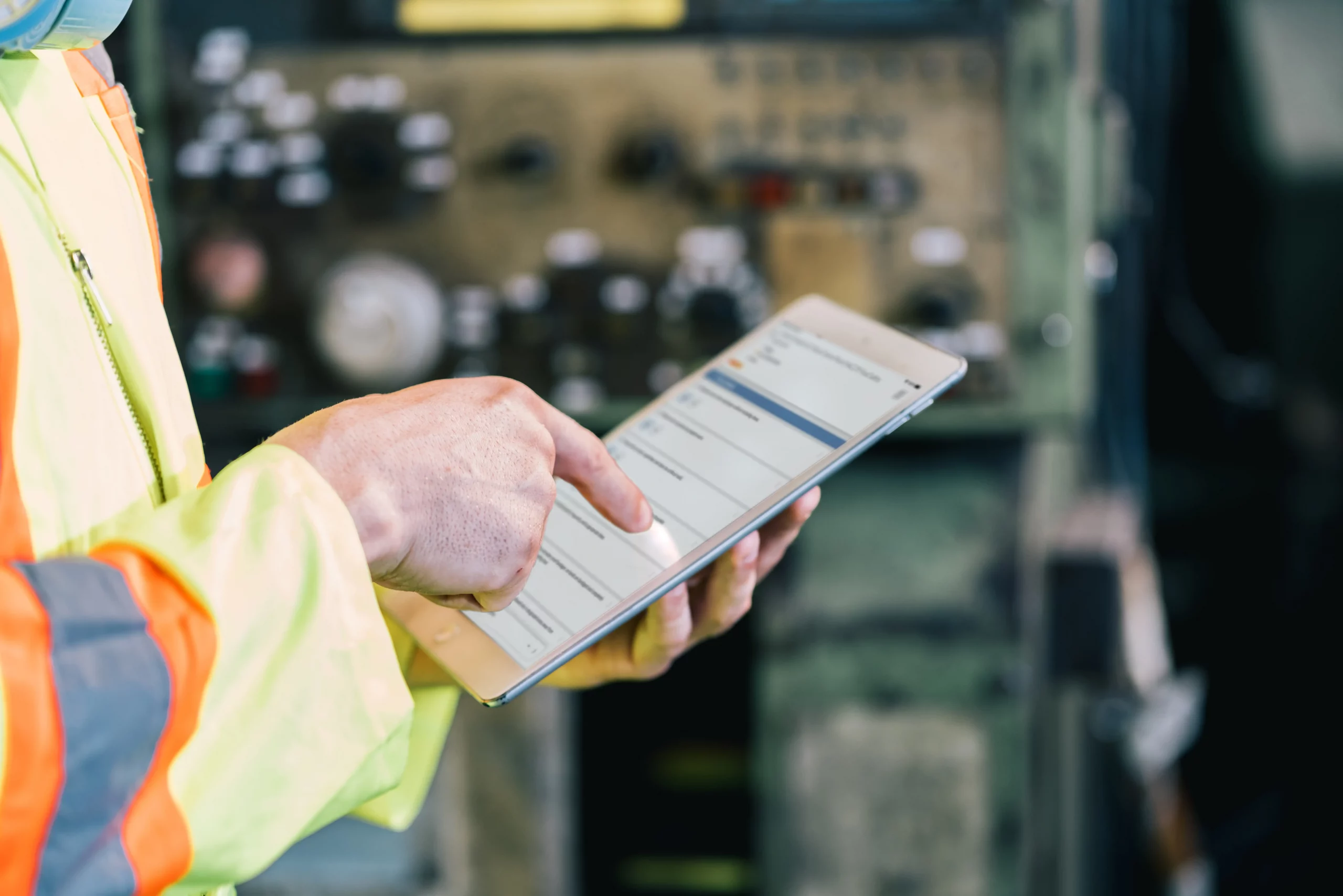 We help make your safety audits and inspections a success.
Download the Cold Work Permit Checklist
What the Checklist Includes
This Cold Work Permit Checklist template ensures conformity in areas that include:
Description of work
Permit authorization
Hazard assessment
Safety precautions
Personal Protective Equipment (PPE)
Communication
Work execution
Work area considerations
Emergency response
Permit duration and expiry
Post-work verification
Permit closure
Issuer signoff
And much more…
Cold Work Permit Checklist vs. Hot Work Permit Checklist: Key Distinctions
Cold Work Permit Checklist and Hot Work Permit Checklist serve as critical tools for managing tasks in different work environments with specific hazards. While both types of permits prioritize safety, they are designed to address distinct challenges associated with cold work and hot work activities.
Cold Work Permit Checklist: A cold work permit is a legal document that gives workers permission to carry out non-heating, non-flaming, and non-sparking actions including drilling, bending, and cutting metal below the temperature of recrystallization. A cold work permit checklist is a list of things that must be examined before, during, and following the cold work in order to protect both the environment and the workers.
Hot Work Permit Checklist: The use of heat, flammable materials, or sparks in activities like welding, soldering, or grinding metal above the temperature of recrystallization is permitted by a hot work permit. To protect the safety of workers and the environment, a hot work permit checklist is a list of things that must be checked before, during, and after the hot job.
Tips for Optimizing Performance with a Cold Work Permit Checklist
Utilizing a Cold Work Permit to Work Checklist will help you follow safety procedures while also boosting productivity and efficiency. Consider these helpful tips to use alongside our checklist template:
Complete Training and Familiarization
Ensure that all staff members engaged in cold work activities have received thorough training and are familiar with the checklist. Provide training sessions to enlighten them on the intent of the checklist, the details it includes, and the significance of carefully adhering to its instructions.
Customization for Particular Tasks
Adjust the Cold Work Permit Checklist according to the particulars of each task. Different tasks have different requirements and dangers. You can make sure that the safety precautions listed on the checklist are pertinent to the task at hand by tailoring the checklist to cover these details.
Consistent Review and Updates
Safety laws and recommended practices change along with technology and business methods. To keep the Cold Work Permit Checklist current and in line with the most recent industry norms, schedule routine evaluations of it. Make changes in light of practical experience and lessons learned.
Pre-Task Meetings
Organize a pre-task meeting with all stakeholders involved before starting cold work. Discuss the items on the checklist, the task's scope, any potential dangers, and the specified safety precautions. This cooperative dialogue encourages a common understanding and provides time for any truncated explanations.
Clear Communication Channels
Establish open channels of communication for any queries, issues, or revisions pertaining to the Cold Work Permit Checklist. Encourage employees to be communicative with one another and to report any deviations or problems as soon as they occur.
Digital Tools and Integration
For your Cold Work Permit Checklist, think about implementing digital solutions. Through the use of digital platforms, the procedure can be streamlined, making it simpler for teams and departments to access, edit, and share the checklist.
Learn how upgrading to Certainty improves your organization's safety performance.
Learn from Incidents
If any events or near-misses occur, take advantage of the chance to learn from them. Examine what went wrong and determine if the Cold Work Permit Checklist implementation had any flaws. In order to prevent similar accidents in the future, adjust the checklist accordingly.
Accountability and Recognition
Recognize and honor those who consistently follow the Cold Work Permit Checklist guidelines and make an effort to create a safer workplace. Hold people responsible for any departures from the guidelines of the checklist at the same time.
How Certainty Improves Cold Work Permit Compliance
Certainty Software introduces a new dimension to Cold Work Permit compliance, redefining the landscape of workplace safety. Seamlessly integrated with the Cold Work Permit Checklist process, our advanced software solution brings a host of benefits that effortlessly enhance your compliance measures.
By digitizing and automating key steps, Certainty Software streamlines your workflows, reduces errors, and ensures consistent adherence to safety protocols. Our customizable features cater to specific tasks, while real-time accessibility promotes collaboration and well-informed decision-making. Data-driven insights empower you to track trends and compliance levels, paving the way for targeted improvements.
With automated notifications, comprehensive documentation, and mobile compatibility, Certainty Software creates an environment where compliance becomes a natural extension of your daily operations.
To download this checklist please complete the form below.