What is a Warehouse Safety Inspection Checklist?
Used primarily by safety officers and warehouse workers, Certainty Software's Warehouse Safety Inspection Checklist is a tool to assess safety compliance and risk mitigation in warehousing environments. This 85-question safety warehouse checklist helps to locate safety hazards in the work environment while also determining the preventative measures necessary to avoid future injuries and accidents.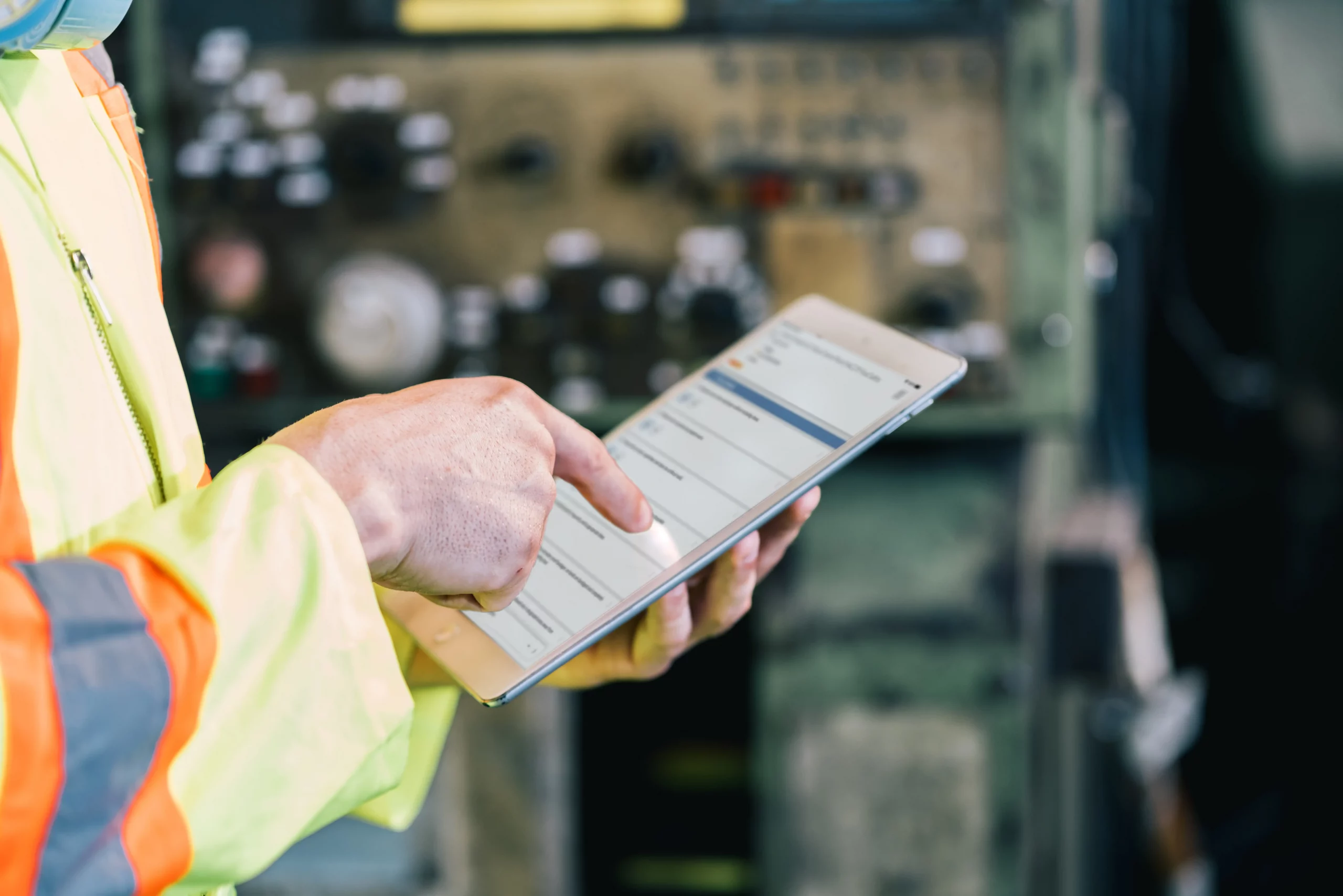 We help make your warehouse safety inspections a success.
Download the Warehouse Safety Inspection Checklist
What the Checklist Includes
Inspection areas that Certainty Software's Warehouse Safety Checklist covers include:
Housekeeping
Fire safety
Emergency Preparedness
Hazard communication
Compressed gas
Required postings
Flammable cabinets
Eyewash/shower stations
Confined spaces
Lockout/Tagout
Ladder safety
Electrical safety
Rack safety
Personal Protective Equipment (PPE)
First aid kits/supplies
Loading dock safety
How to Conduct a Warehouse Safety Inspection
To conduct an independent warehouse safety inspection, possibly in preparation for a safety audit, it is recommended to follow these 3 general procedures:
1. Perform a Walkthrough
A walkthrough allows the inspector to take note of warehouse operations and uncover potential hazards that infringe on health and safety standards or regulations. Subsequently, using Certainty Software's warehouse checklist will ensure that all major hazard areas are accounted for.
2. Compare Observations/Safety Program With Recommendations From Authorities
It's important to ensure that your safety program and observations you've made from your walkthrough and other general feedback align with the recommendations of occupational safety compliance authorities on a regular basis. For instance, in The United States, warehouse managers can compare their safety program to that of the Occupational Safety and Health Administration's (OSHA) standards.
3. Develop a Course of Action
If a hazard has been identified within your warehouse checklist, it's important to set action points to strategize a remedy and return the work areas to safe working order. Above all, a plan should be constructed to not only remove the hazard but also highlight a timeline of completion.
What to Look for in a General Warehouse Safety Inspection
Here are some common areas to inspect to ensure general warehouse safety:
Building Condition
This includes both the interior and exterior of the building. Observe the condition of walls, windows, ceilings, flooring, and doors and note any evidence of damage.
Lighting
Maintaining adequate lighting ensures warehouse employees avoid severe or fatal hazards. Not only should the lighting be inspected at warehouse workstations, but also emergency exits, corridors, loading docks, lunchrooms, office spaces, and bathrooms.
Fire Safety
Depending on the quantity of hazardous material within the warehouse, take count of the number of fire extinguishers and determine whether there is an adequate amount in an appropriate vicinity. Additionally, inspect the condition and quantity of sprinkler systems and fire alarms.
Hygiene and Cleanliness
Examine if there is any unnecessary trash that poses a risk of fire or trip hazards. It's vital to have workstations and walkways that are clear of obstructions.
Ventilation
Inspect ventilation systems and observe if there is any dust build-up or general blockage to help warehouse employees maintain a safe working environment.
Storage Area
It's important to provide clear corridors for forklift operation in the storage area and should be inspected for any obstructions such as garbage, pallets, or other possible safety hazards. Additionally, inspectors should check the condition of pallet racking and individual pallets.
Personal Protective Equipement (PPE)
Observe whether the appropriate personal protective equipment such as hard hats, protective eyewear, and gloves, are being used when necessary.
To learn more about Safety Inspection Solutions, click here.
To download this checklist please complete the form below.