According to the U.S Department of Labor, there were 4,764 workplace fatalities in 2020. Transportation incidents, falls, slips, trips, contact with objects and equipment, and exposure to harmful substances were the leading causes of death. Near misses contribute significantly to workplace fatalities regardless of their minimal effects at the moment. For every 600 near misses, 30 property damage incidents occur, leading to approximately 10 serious bodily injuries, and finally leading to at least 1 fatality. Ready to learn more about Near Miss Reporting? let's jump in.
The injury incident pyramid, which was first created in 1931 by William Heinrich and later modified by Frank Bird in 1966 noted that an increase in risks presents leads to an increase in workplace injuries and deaths.
What is a Near Miss?
Also called a close call, narrow escape, or near hit, a near miss is an unplanned event that does not cause harm but does have the potential to create injury, illness, or damage. In addition to the threat to human safety, near misses do not damage but have the potential to harm the safety of the environment, property, operations, and equipment.
Why is Near Miss Reporting Important?
Generally, the importance of near miss reporting is it improves safety management and procedures, improves employee morale, and generates cost savings for the enterprise. Three key reasons why near miss reporting is important are:
Improves Workplace Safety Culture
A strong safety culture within the workplace improves general safety. When employees notice management's strong focus on maintaining a healthy safety program through continuous improvement, they tend to follow and mirror these behaviors.
Employees are supported to speak up when observing a near miss, finding preventative and corrective actions, or uncovering a root cause of a near miss event when there is a safe reporting culture. Instead of acting hesitantly about the aftermath of reporting near-miss events, employees will tend to be more involved in safety discussions and offer new management insights.
Reduces Workplace Incidents
The importance of near miss reporting is that it reduces the risk of progressing and becoming a minor or serious injury, or a fatality in the future. As near miss reporting is collected, analyzed, and acted upon, deeper leading indicators and root causes can be uncovered. Ultimately, the chain of events of potential minor, severe, and fatal workplace accidents can be better identified.
Near miss reporting offers a greater proactive approach to safety management programs and provides clues as to the possible seriousness of a future injury or damage.
It Saves Time and Money
Near miss reporting builds towards preventing fatal incidents from occurring by analyzing and acting on the potential severity of a near miss event. With near miss reporting, businesses can save time and money that would otherwise be spent on employees missing work, compensation claims, property damages, and injury reporting.
Do Near Misses Need to be Reported?
In compliance with OSHA standards, it is recommended that all near miss events be immediately reported by employees to their supervisors. By doing so, employees can complete a near miss report with their most recent recollection of the event and ultimately sooner prevent the event from reoccurring.
Near Misses should be reported to the job site's Health and Safety Supervisor. Employees can also report a near miss event to their direct supervisor or other management personnel.
A major challenge with near miss reporting is employees recognizing when a near miss event occurred. Many times, employees will notice a close call, but quickly brush it off without communicating what happened to their supervisor. With near miss training, employees can recognize near miss events and report them.
The challenges of near miss reporting are identifying the near miss and collecting accurate information about the incident in a timely manner. While these events are unique, the ability to collect consistent and comparable data in real-time poses a major challenge to effectively developing preventative actions.
Left unaddressed, near misses can reoccur at any moment. After reporting on a near miss, a hurdle for many businesses is the difficulty to generate immediate reports on the event which can be slowed down by the reporting process. With substantial damages at stake, the ability to deliver report results in real time is a challenge for businesses.
Gathering information and compiling reports are necessary for near miss mitigation – but it doesn't offer the specific corrective actions the firm needs to take to improve workplace safety. This is a huge challenge for businesses as they are unsure whether they are making the correct actions to prevent turning a future near miss into a serious injury.
How to Improve Near Miss Reporting
Employee participation in reporting near misses is the cornerstone of a successful near miss reporting system. When staff involved in an incident are encouraged to report it, the company's safety program and culture will significantly improve and reduce the number of injuries and fatalities.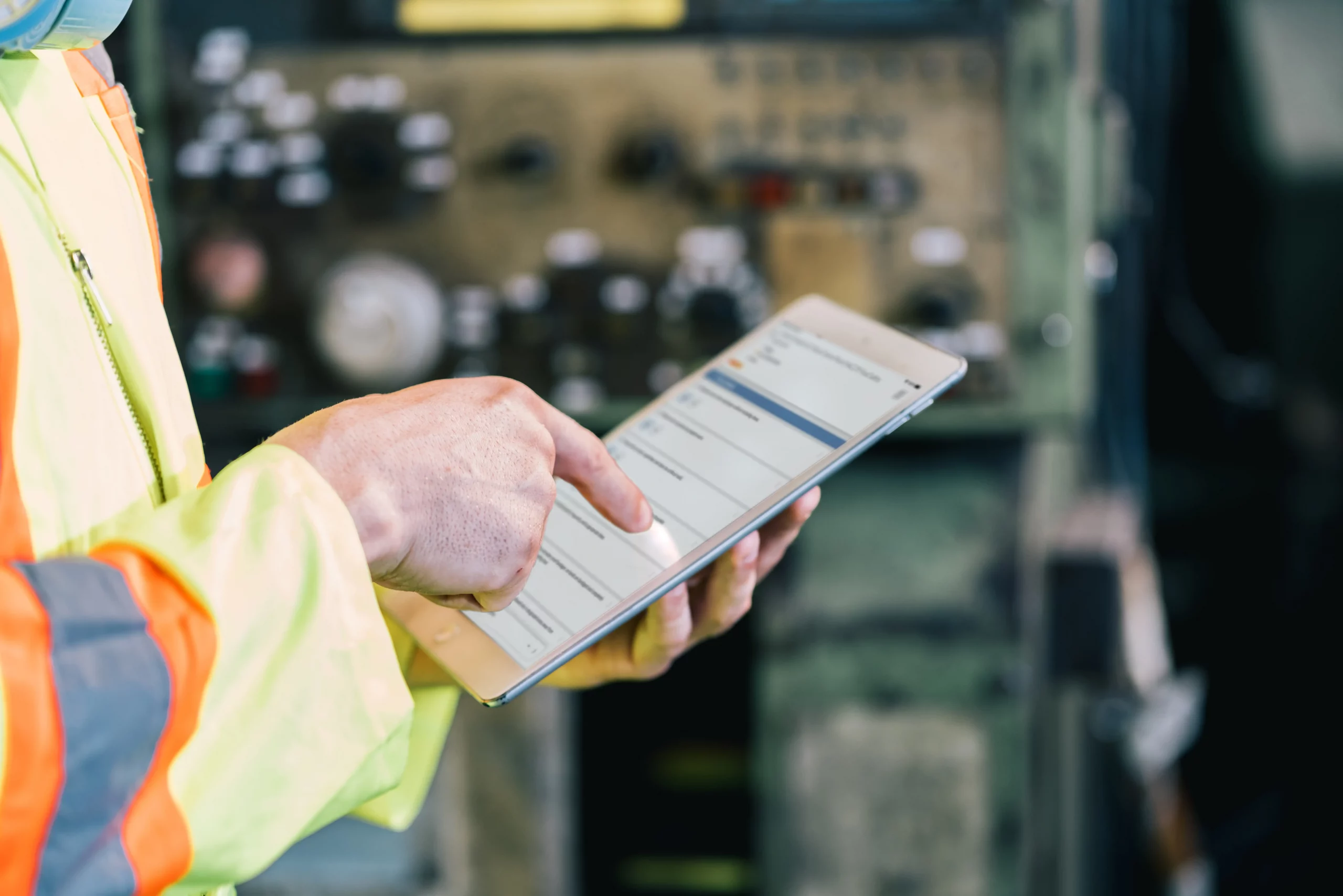 30+ Audit and inspection checklists free for download.
Tactics to increase near miss reporting include:
Don't punish
It's important to establish a safety culture where employees who report or are involved in a near miss event are not punished for their actions. When employees are disciplined for near misses, morale can decline, and the business can be interpreted as more focused on financials rather than individual employee safety.
Be careful with offering incentives for incident reporting as this could harm the dynamic of your safety culture amongst employees.
Add to Routine Safety Talks
Consider adding topics of near misses to your next routine safety discussions – such as at your team's Toolbox Talk. Adding these to your team's regular safety discussions maintains the normal flow of the workplace while still improving employee understanding and buy-in. Ultimately, this produces better observing and reporting near misses.
Train employees on Near Misses/Near Miss Reporting
Dedicate time to training employees on the reporting form location(s) and the reporting process of a near miss event. It's important to also contribute safety training to identifying what a near miss is, and the importance that reporting on it has for everyone's safety to reduce future incidents.
Make it easy for employees to report Near Misses
Ensure that your staff has the necessary tools to support consistent and accurate information gathering in real-time when reporting on a near miss report. Employees may choose not to report near misses if they perceive that reporting will require a lengthy or complicated process. Switching from paper report building to a digital solution not only streamlines the reporting process, but the analyzing and action formulating stages as well.
How to Improve Near Miss Reporting
Consider using a near miss checklist after your next near miss incident to help efficiently compile reference data for your firm's incident review procedures. Using the near miss checklist acts as a fact sheet where the most relevant and accurate data like date, time, location, and observations are at your team's disposal during the review process.
The goal of the near miss investigation checklist is to identify the root cause of a near miss event so that similar incidents can be prevented as well as to learn from the event itself. Implementing preventative actions to minimize the chances of the near miss reoccurring can be determined when using the incident investigation checklist.
There are software solutions that can make your next near miss report more effective and ultimately improve your safety program. These services offer real-time data gathering and report building which allow your team to discover the right solutions, as quickly as possible. On the job floor or at the scene of the near miss, your staff can accurately complete their next near miss report and prevent future serious injuries or damage.
You may also be interested in:
Incident Reporting: A Key Component Of An Effective Safety Management Program
Safety Observation: Five Steps To Reduce Workplace Risk